''Let the Mirror Speak'' HK-FR Theatre Exchange Project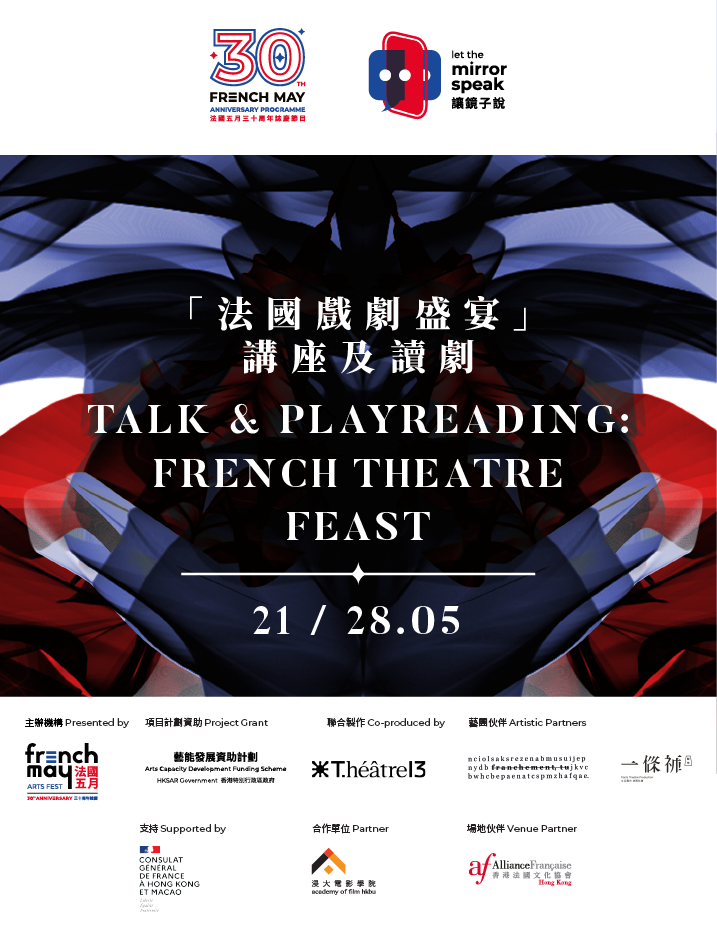 ''Let the Mirror Speak'' HK-FR Theatre Exchange Project
Talk & Playreading: French Theatre Feast
Over the years, a number of French theatre works has been introduced to the Hong Kong audiences, such as Art (1994) and Le Père (2012). Among them, Le Père has inspiring multiple film adaptations and saw its third run in Hong Kong in 2021 (translated as The Father and staged by the Hong Kong Repertory Theatre).
Date:21 MAY - 28 MAY 2023 Venue:Médiathèque, Alliance Française de Hong Kong (Jordan Centre)
KNOW MORE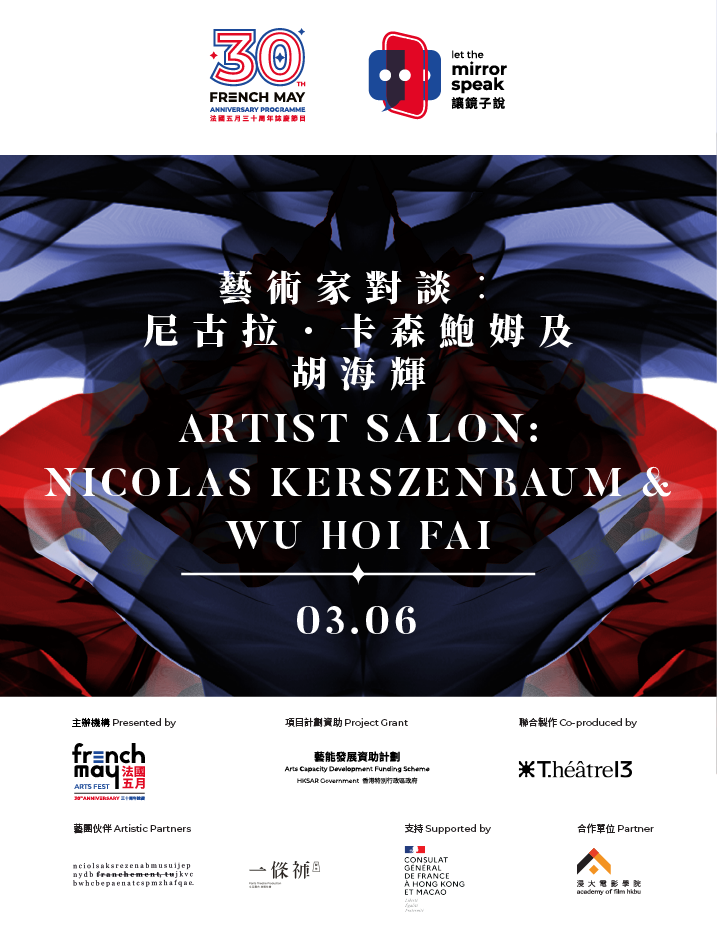 ''Let the Mirror Speak'' HK-FR Theatre Exchange Project
Artist salon: Nicolas Kerszenbaum & Wu Hoi Fai
At the second phase of the "Let the Mirror Speak" Hong Kong-France Theatre Exchange Project, playwrights and directors Wu Hoi Fai (Hong Kong) and Nicolas Kerszenbaum (France) will share their experiences and creation processes in this project.
Date:03 JUN 2023 Venue:Black Box Theatre, Kwai Tsing Theatre
KNOW MORE