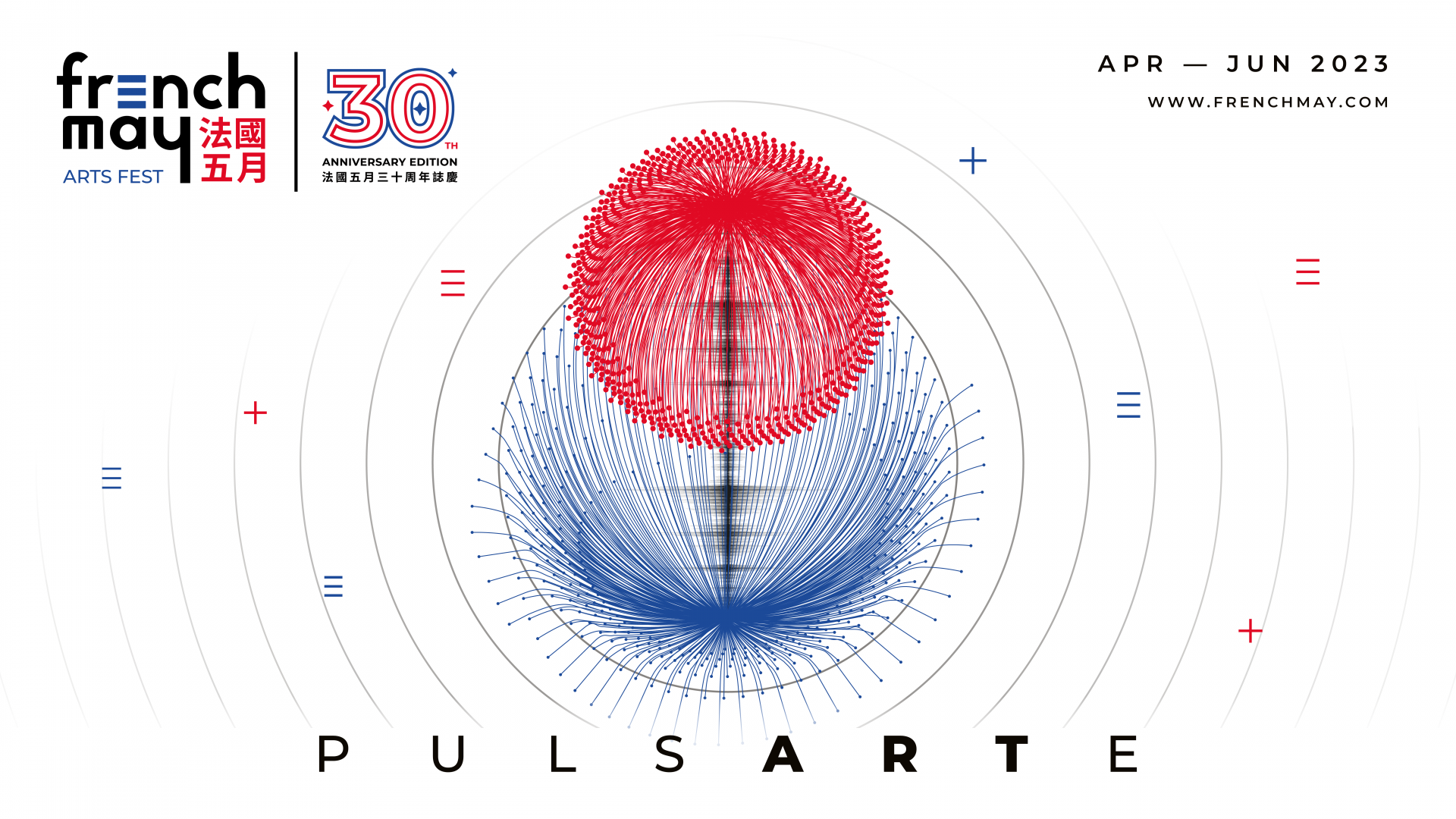 PULSARTE
In 2023, French May Arts Festival celebrates 30 years at the heart of Hong Kong's cultural scene, stimulating creation, collaboration and artistic exchange that pulsates through communities, genres, borders and beyond. In PULSARTE 2023, East meets West, Hong Kong meets France, as we forge cultural connections across the realms of dance, theatre, music, art and more in a series of original programmes created exclusively for the festival. Reaching beyond borders, the Virtually Versailles exhibition at the Hong Kong Heritage Museum transports visitors to the sights, sounds and scents of this wondrous palace through the mediums of digital and virtual reality.
Engaging across communities, co-presented with Dance Reflections by Van Cleef and Arpels, we bring acclaimed international contemporary dance performances to both traditional and unique venues throughout the city, as we continue to present an exciting array of cultural experiences for everyone in Hong Kong to enjoy.
PULSARTE 2023 welcomes over 100 French artists to Hong Kong for the first time since 2019, including the Tana String Quartet, Keren Ann and the Debussy String Quartet, Théo Fouchenneret's exceptional collaboration with pianist Niu Niu, and last but not least, Archibald Caramantran to manipulate their spectacular giant puppets in the city, presenting a truly international festival for our 30th Anniversary Edition.
Ever on the cultural pulse, French May Arts Festival is here to revive your creative spirit, as we challenge you to expand your artistic horizons in PULSARTE 2023!
Download Festival Brochure Here