GASTRONOMY & SPECIAL EVENTS
FROM STREET TO KNIT — URBAN-KNIT ART
Date:
23 MAY - 09 JUN 2022
Venue:
The Garage @ D2 Place TWO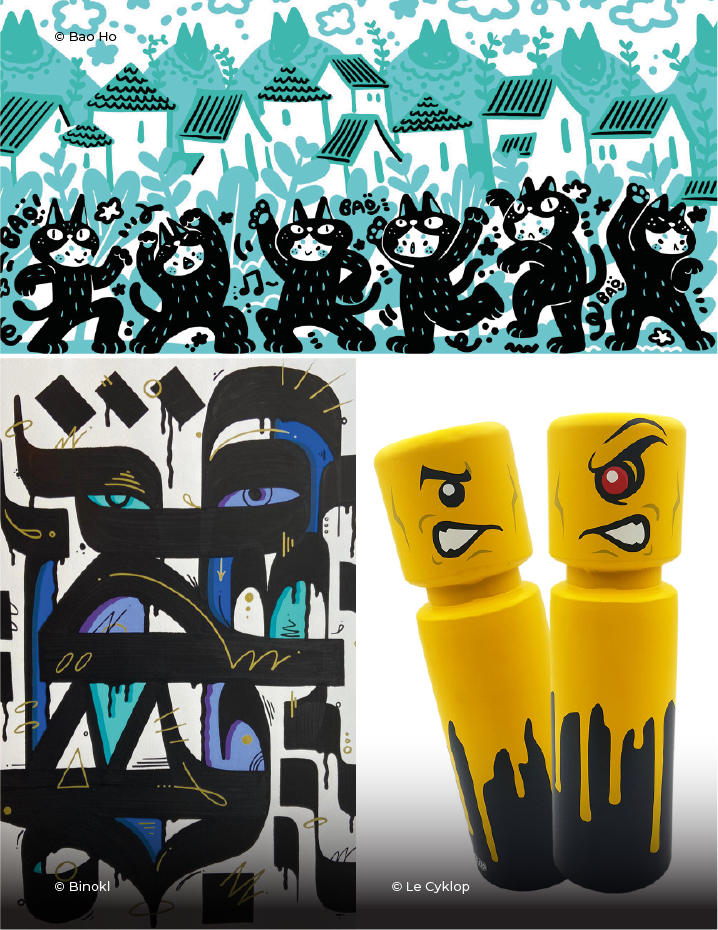 FROM STREET TO KNIT — URBAN-KNIT ART
Celebrating its sixth year of partnership with French May Arts Festival, Lawsgroup is delighted this year to collaborate with street art gallery L'Epicerie Fine HK to present a curated group show with street artists from Hong Kong and France. Inspired by Lawsgroup's textile heritage, From Street to Knit presents fifteen original artworks created by Bao Ho (HK), Binokl (FR) and Le Cyklop (FR), alongside fifteen original knit-artworks produced by Lawsgroup and inspired by the original artworks. There will also be a sale of limited edition pieces inspired by the original artworks.
Presented by


Supported by