Cities of Light
Date:
24 JUN - 25 JUN 2022
Venue:
Hong Kong Cultural Centre Grand Theatre
Admission :
$880 / $780 / $680 / $580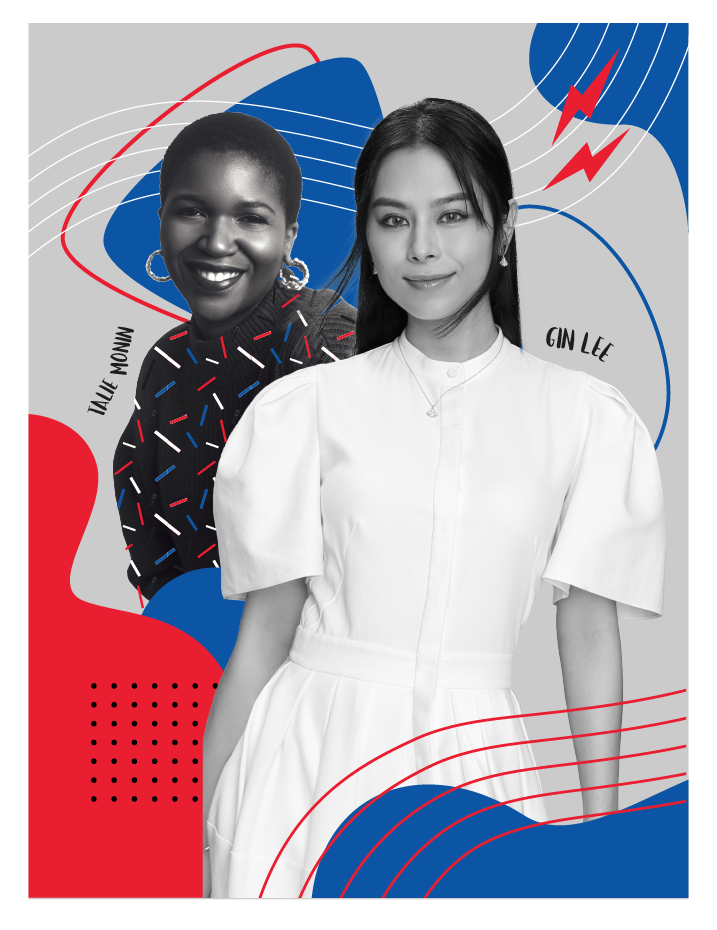 Cities of Light
French May Arts Festival proudly presents an unprecedented Hong Kong-France cultural exchange concert. Renowned Hong Kong composer Leon Ko, together with pop diva Gin Lee and jazz vocalist Talie Monin, bring you a music fest filled with iconic Hong Kong songs and their French counterparts. Tchin-Tchin, the French version of Tsai Chin's The Forgotten Time from the world-famous movie Infernal Affairs, the Cantonese version of La Vie en Rose by Danny Chan, the concert will present surprising gems and adaptations of the past, taking audiences on an extraordinary musical journey of Hong Kong and French popular music.
The concert and masterclass are exclusively sponsored by First Initiative Foundation (FIF). Over the past 12 years, FIF's initiatives has striven to support and promote the arts, music and education by uplifting the best of Hong Kong and in turn benefiting the community at large.
More about the Concert



Talking about "Cities of Light" with Gin & Leon


Creative Team List
Artistic and Music Director: Leon Ko
Arranger and Band Leader: Pong Law
Stage Designer: Albert Au
Costume Designers: Victor Chan, Doris Kath Chan
Stage Director: Ata Wong Chun Tat
Singers: Gin Lee, Talie Monin
Biographies
Leon Ko
Leon received a Richard Rodgers Development Award in the US for his musical Heading East, as well as eight Hong Kong Drama Awards for his musicals such as The Good Person of Szechwan, The Passage Beyond, Our Immortal Cantata and Sing Out. His musical Takeaway was performed at the Theatre Royal Stratford East in London in 2011. He was the music director for pop icon Jacky Cheung's Mandarin edition of the musical Snow. Wolf. Lake. Leon's film music has won him multiple awards including a Golden Horse Award, an ASCAP Screen Award and two Hong Kong Film Awards. He collaborated with conductor Yip Wing-sie and Hong Kong Sinfonietta on The Amazing Filmphony with his film music. He has also written overtures and interludes for three of the Yam Kim Fai and Pak Suet Sin Charitable Foundation's Chinese opera productions, including the classic Princess Chang Ping. Recent works include The Originals, a concert he curated to celebrate fifty years of original musicals of Hong Kong, as well as the musical The Woman in Kenzo.
Leon has a Master's degree in Musical Theatre Writing from New York University's Tisch School of the Arts. He served on the council of Hong Kong Arts Development Council and Hong Kong Academy of Performing Arts.
---
Pong Law
Graduated from The Hong Kong Academy for Performing Arts with a master degree in music composition and electronic music, Pong Law is a versatile composer/arranger/keyboardist.
Pong has been commissioned to compose and arrange music for different ensembles and orchestras, including Hong Kong Chinese Orchestra, Hong Kong Sinfonietta, Hong Kong City Chamber Orchestra, Taipei Liuqin Ensemble, The Baden-Wurttemberg Youth Wind Ensemble etc.
Recently Pong is active in different musical theatre productions, including Actors' Family - Cinematic Memories on Train No. 5, Hong Kong Sinfonietta - The Originals, Hong Kong Repertory Theatre - The Impossible Trial, 3AMI - The White Collar Principle, etc.
Besides musical theatre, Pong has also been the orchestrator for different movies, including Zero to Hero, Fagara, etc. His arraignment work for the movie Prince Edward has won the Best Original Film Score of The 39th Hong Kong Film Awards.
Pong is also a session keyboardist in the local pop music scene. He is the touring keyboardist for Jason Chan and Phil Lam.
Instagram: @kbpong
---
Gin Lee
Gin Lee was born in Malaysia to a Chinese family with rich musical background. Since she was a kid, Gin's father taught her to sing and performed with her on stage to nurture her talents. Gin studied Bachelor of Music major in song arrangement and vocal music when she was 18. Gin participated the Music Contest organized by the Music Institute and Universal Music and gained the awards when she was 21. Gin Lee debuted her singing career in 2009 by releasing her debut album ONE & ONLY in Malaysia. In 2010, she appeared on Hong Kong reality television singing competition The Voice 2 and renowned for her vocal ability.
In 2015, Gin Lee gained popularity in mainland China when she participated in the singing competition The Voice of China (Season 4) in which Jay Chou was her mentor. Gin Lee advanced to the Top 10 round, ultimately placing ninth overall, and third on Jay Chou's team.
In 2016, she signed with Universal Music (Hong Kong). Her 2016 album beGin releasing two huge hits "Pairs" and "Under the Moon", both singles have jointly accumulated over 10 millions view on YouTube. She released her live recording concept album Live in the Moment in September 2017. The album was met with commercial success, topping the HKRMA sales chart for four consecutive weeks and reached gold certification within two months.
In 2018, Gin had her first solo concert "FWD Max Gin Lee First of Live 2018" in Hong Kong Coliseum, stepping on a new milestone on her music career. From 2018 till now, Gin participated various music shows and concerts, delivering the popular songs to the general public.
---
Talie Monin
Zulu South African contemporary jazz vocalist Talie Monin has enjoyed a spectacular rise among the top ranks of the global jazz elite after winning the "Audience Choice Award" at the 2018 Montreux Jazz Festival.
Monin's compelling vocal style seamlessly blends elements of her African heritage with the authentic heart and soul of American jazz to create a truly extraordinary musical expression of joy and excitement. Monin is currently in pre-production for her second album, which is scheduled for release in 2022. Songs from the album 24 Strathay are currently available on all major streaming platforms.
Presented by


Exclusive Sponsor