Pomme d'Api by Jacques Offenbach
Venue:
Hong Kong City Hall Theatre
Admission :
$580 (VIP*) / $280 *VIP ticket holders are entitled to a French May VIP gift bag on the date of the performance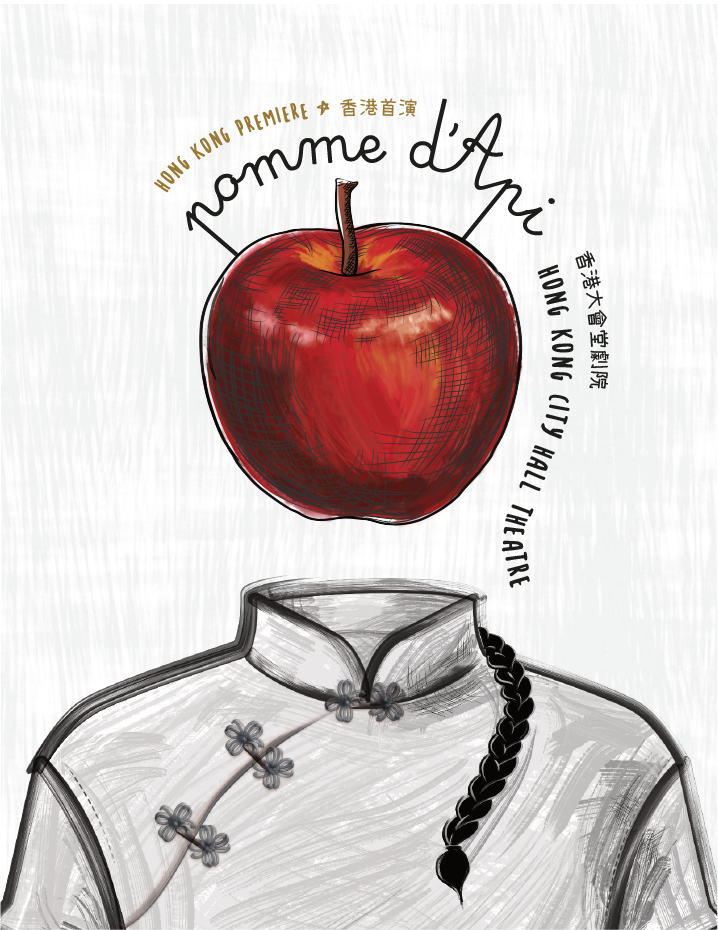 Pomme d'Api by Jacques Offenbach
Catherine, known as Pomme d'Api, is the apple of everyone's eye. She has just been engaged as a chambermaid by a bachelor "of a certain age" who has an eye for the ladies around him. Unbeknownst to him, she is the recently abandoned girlfriend of his chauffeur.
The resulting ménage-à-trois in this sparkling one-act operetta by the French master of musical comedy Jacques Offenbach intermingles wit and lyricism in a remarkable, subtle and sensitive way.
This production of Pomme d'api (1873) is the Hong Kong premiere of this one-act comic operetta. Reset in Hong Kong, it is sung in French with new dialogue in English, with subtitles in English and Chinese. Suitable for all ages, it is a timeless jewel of musical theatre that will be enjoyed by opera aficionados and newcomers alike.
Sung in French with English dialogue
With post-performance talk

Creative Team List
Director: Peter Gordon
Music Director: Marco Iannelli
Producer: Lorna Chan
Soprano: Etta Fung
Tenor: Chen Yong
Baritone: Isaac Droscha
Pianist: Hsu Wei-en
Biographies
Marco Iannelli is an award-winning conductor resident and Peter Gordon has been internationally recognised for his work in opera. Their partnership in Hong Kong has included chamber operas Rita and Waitress on Top (La serva padrona) performed on stage and filmed for broadcast on RTHK. Etta Fung, Chen Yong and Isaac Droscha are among Hong Kong's best-known opera singers, appearing regularly on stage and in concert. Hsu Wei-En is an award-winning pianist and an Associate Professor in the HKAPA.
Ticketing Information
Tickets are available at URBTIX from 21 April onwards
Full-time students, senior citizens aged 60 or above, people with disabilities and minders, CSSA recipients and card holders of Alliance Française de Hong Kong (Limited quota, first come, first served)
Group booking

5% off for 4 - 6 standard tickets
10% off for 7 or more standard tickets
Patrons can enjoy only one of the above discount schemes for each purchase.
Above discount schemes are not applicable to VIP tickets
Presented by


Sponsored by


Supported by