Gabriel Pidoux Oboe Recital Romance
Venue:
Hong Kong City Hall Concert Hall
Admission :
$420 / $280 / $160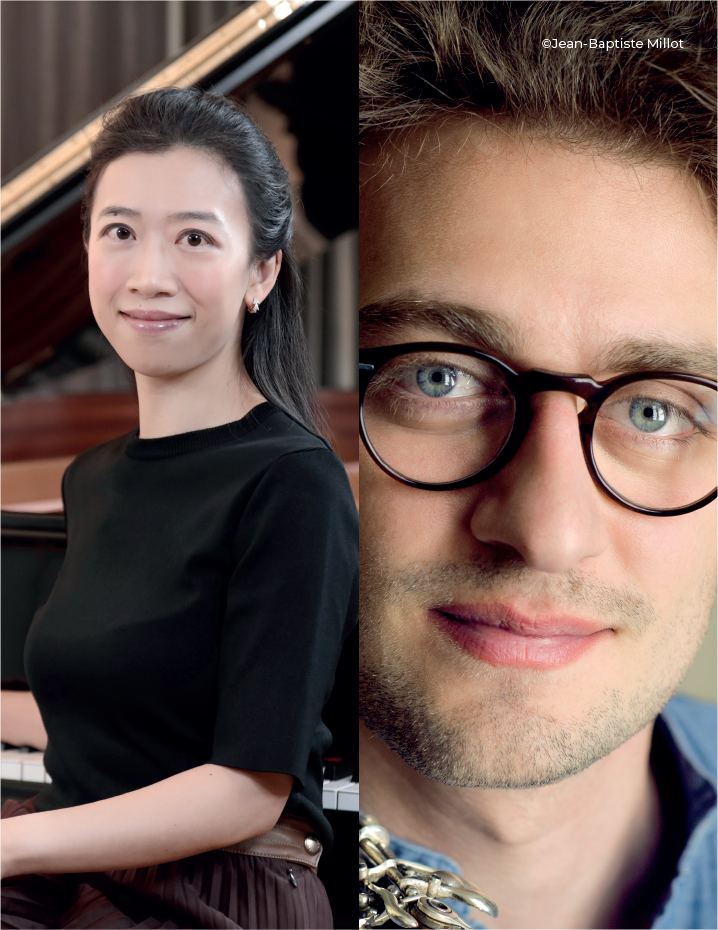 Gabriel Pidoux Oboe Recital Romance
Born in a family of accomplished string players, Gabriel Pidoux forged his own path as an up-and-coming oboist praised for his exquisite tone and sincere expression, winning the "Révélation Soliste Instrumental" award at the prestigious Victoires de la Musique Classique in 2020. This recital alongside pianist Colleen Lee marks his Hong Kong début where he will deliver a gorgeous programme of works surrounding the theme of "Romance", including timeless favourites such as the Three Romances of both Schumann and Clara Schumann, as well as Wallner's Three Romantic Pieces and Marina Dranishnikova's Poème, which promise to be captivating discoveries.
Pidoux will also appear with Hong Kong Sinfonietta in concert on 23 June under the baton of Jason Lai, sharing his mesmerising rendition of Vaughan Williams' evocative Oboe Concerto rarely heard in Hong Kong.
Creative Team List
Oboe: Gabriel Pidoux
Piano: Colleen Lee (HKS Artist Associate 2010-2011)
Programme
Wallner – Three Romantic Pieces
Schumann – Three Romances, Op 94
Marina Dranishnikova – Poème
Clara Schumann – Three Romances, Op 22 (Transcribed for Oboe)
Ticketing Information
Tickets are available at all URBTIX outlets and www.POPTICKET.hk from 7 May onwards
50% discount for full-time students, senior citizens, people with disabilities and the minder & Comprehensive Social Security Assistance recipients
10% discount for group booking of 4 or more standard tickets
20% discount for purchasing standard tickets in the same transaction at URBTIX to both "Gabriel Pidoux Oboe Recital: Romance" on 21 Jun and "Hong Kong Sinfonietta: Vaughan Williams Oboe Concerto" on 23 Jun
Programme and ticketing information: hksl.org
Presented by


Co-presented by