Excellence In Contemporary Circus
Date:
13 MAY - 30 JUN 2022
Admission :
Free Admission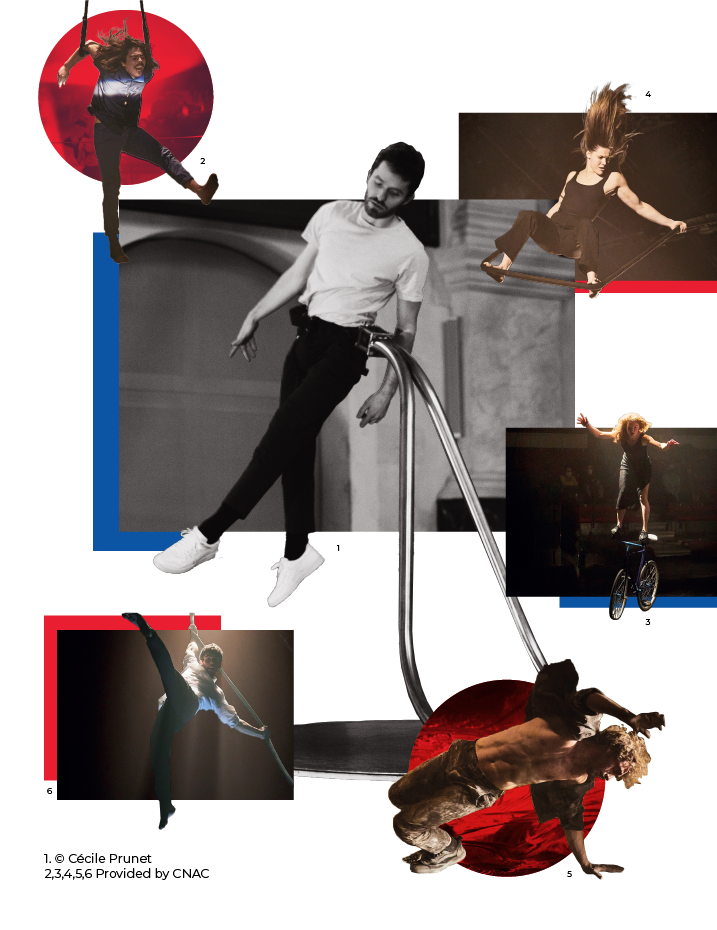 Excellence In Contemporary Circus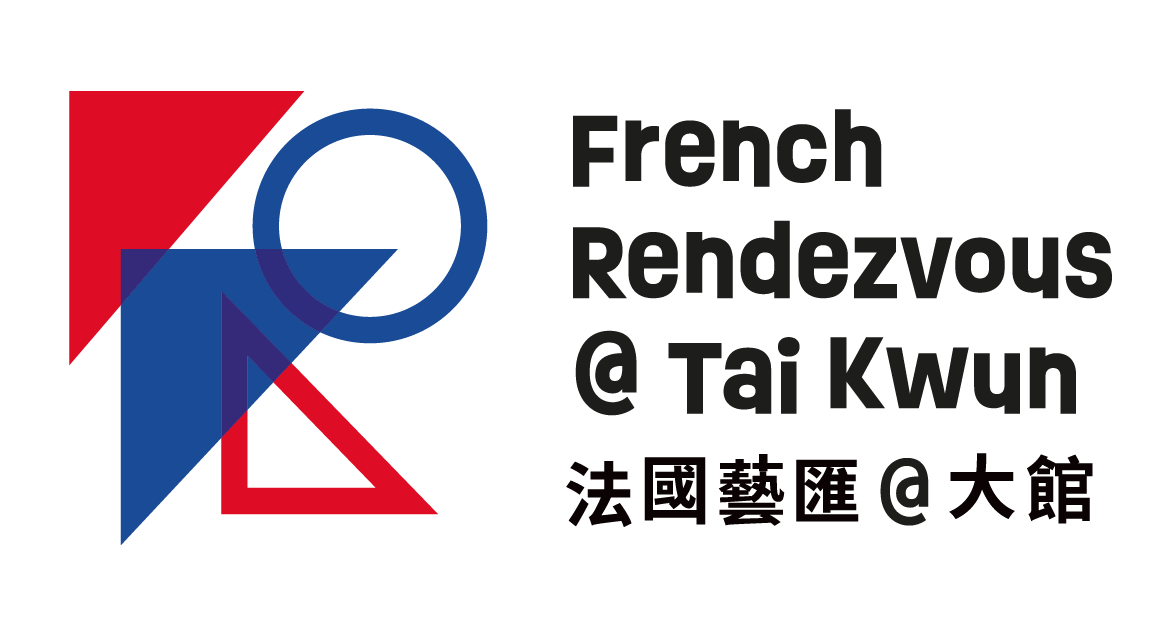 French May Arts Festival is delighted to present Excellence in Contemporary Circus, brought by young artists from two of French top schools: the Académie Fratellini and the Centre National des Arts du Cirque Châlons-en-Champagne (CNAC).
Founded by Bastien Dausse from the Académie Fratellini, Barks Company will perform Moon, a series of two acts playing with gravity with two apparatuses conceived by himself that, like space exploration, simulate changes in gravity, redefining weight and infinite physical possibilities.
Five graduates from CNAC will give the world premiere of The Last Rendezvous, a stunning show revolving around the use of a bicycle and a tripod, showcasing ropes and trapeze performances. In a world that seems unreal, five characters try to exist and live together between dream and reality, working their hearts and souls out to avoid falling into fatality and to feel a little bit of happiness and joy.
Artist
Barks Company
Bastien Dausse, a graduate of Académie Fratellini, founded the Barks Company in 2016, defies the laws of physics and movement through performances that question all the senses and remind us that acrobatics punctuate our daily lives. Dausse perfected his practice by entering the School of Chinese Performing Arts in Paris in the class of Lin Yung-Biau. He collaborated with other renowned artists Jérôme Thomas, Yoann Bourgois and Stephanie Loïk. In 2016, he obtained the Beaumarchais Award from the Société des Auteurs et Compositeurs Dramatiques (SACD) for the writing of Les idées grises.
Artist
Centre national des arts du cirque (CNAC)
The Centre national des arts du cirque (CNAC) is a higher education and research establishment created in 1985 at the initiative of the ministry of Culture. Nearly 400 artists from 35 different countries have graduated from its National Higher School, and are now major players on the international contemporary circus scene.
Physical Screening
Date: 28 May 2022 (Sat)
Time: 3pm
Venue: Laundry Steps, Tai Kwun
Free admission, no registration required
Questionnaire
Your feedback is valuable to us, please fill out our one-minute questionnaire.
The Last Rendezvous
An original story by: Aris Colangelo, Fleuriane Cornet, Alberto Díaz Gutiérrez, Pablo Fraile Ruiz, Vassiliki Rossilion, Loïc Nys
Directed by: Loïc Nys
Assistant director: Enora Boutin
Technical director: Kati Wolf
Lighting designer: Grégoire Bersot
Video editing: Loïc Nys
Sound designer: Enora Boutin
Additional music: Chapelier Fou – Les Mariannes, Tout bleu – Baleine & Au - del à des (H) êtres, Groupe Obscur - Fhëmë, Lovataraxx – Ana Venus, Magic Doud – Bas Lesques (part III)
Moon
Artistic direction: Bastien Dausse
Director: Marc Lahore
Performers: Bastien Dausse & Julieta Salz
Composer: Matthieu Graufogel
Location manager: Côme Poupinel
General Coordinator: Alix Hiltebrand
Production: Compagnie Barks
Production manager: Clémence Tonfoni
Administrative manager: Karine Le Guidec
Tour manager: UP – Circus & Performing Arts / Bianca Riccardi
Manufacturer of Apparatus n°1: Association La Molette / Sébastien Leman
Manufacturer of Apparatus n°2: Oliver Zimmerman
Costumes: Raffaëlle Bloch
Compagnie Barks would like to acknowledge the below:
With the support of the Fiminco Foundation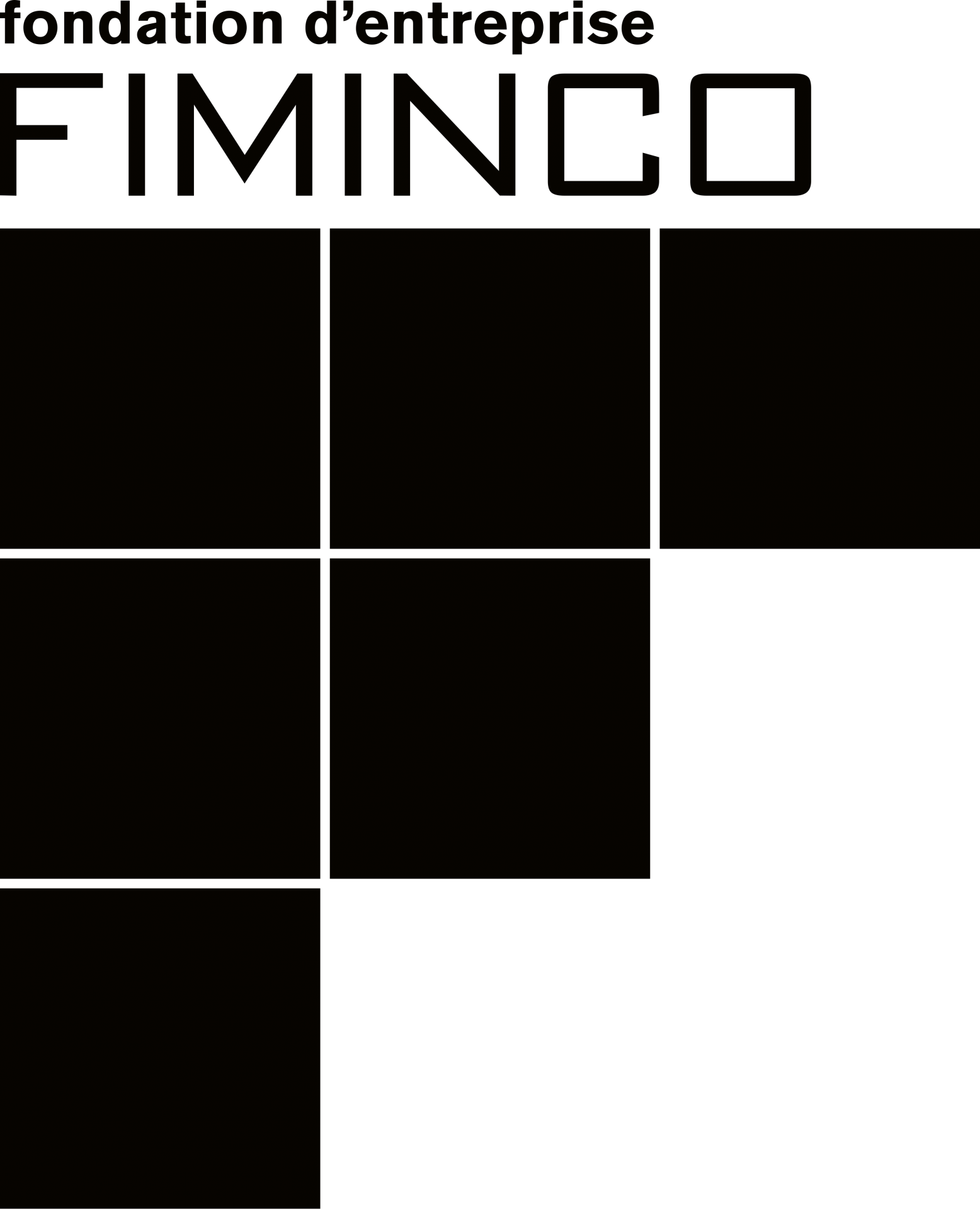 Special thanks to Carla Farreny & Alvaro Valdès
This was made possible thanks to:
UP – Circus & Performing Arts [BE], Espace Périphérique (Mairie de Paris – Parc de la Villette), CCN de Créteil et du Val-de-Marne dans le cadre de l'Accueil Studio / Ministère de la Culture, La Verrerie d'Alès – Pôle National Cirque Occitanie, Le Plongeoir - Cité du Cirque, Pôle Cirque Le Mans, Animakt - Saulx-les-Chartreux, Les Noctambules – Lieu de Fabrique, Latitude 50 - Pôle des arts du cirque et de la rue [BE] & Vertical Détour / Le Vaisseau – fabrique artistique au Centre de Réadaptation de Coubert
Interview and demonstration by Barks Company
Artistic direction & performer: Bastien Dausse
General Coordinator: Alix Hiltebrand
Production: Compagnie Barks
Production manager: Clémence Tonfoni
Administrative manager: Karine Le Guidec
Tour manager: UP – Circus & Performing Arts / Bianca Riccardi
Artist-in-residence sharing session
Moderator: Alix Hiltebrand
Speakers:
Bastien Dausse, Artistic Director, Barks Company
Hugh Cho, Artistic Director, TS Crew
Steve Ng, Associate Artistic Director, TS Crew
Margaret Ng, Artistic Director, Hong Kong Circus
Chris Leung, Chairman, Hong Kong Circus
Bernice, Sam and Gerald, members of Hong Kong Circus
Ong Yong Lock, Artistic Director, Unlock Dancing Plaza
Andy Lee, Resident Artist, Unlock Dancing Plaza
---
1) All the content of works are independently produced by the organiser/creative team, and do not reflect the views or opinions of the Programmes nor the Sponsor.
2) Audience members are kindly reminded that the latest Prevention and Control of Disease Regulations and related vaccine bubble requirements implemented by the Government at the time of the performance must be complied with. Changes to exiting arrangements may occur in light of new pandemic measures and government directives. Please refer to government announcements for updates.
Presented by


Exclusive Sponsor


Partner