Bubble Up
Date:
01 MAY - 31 MAY 2023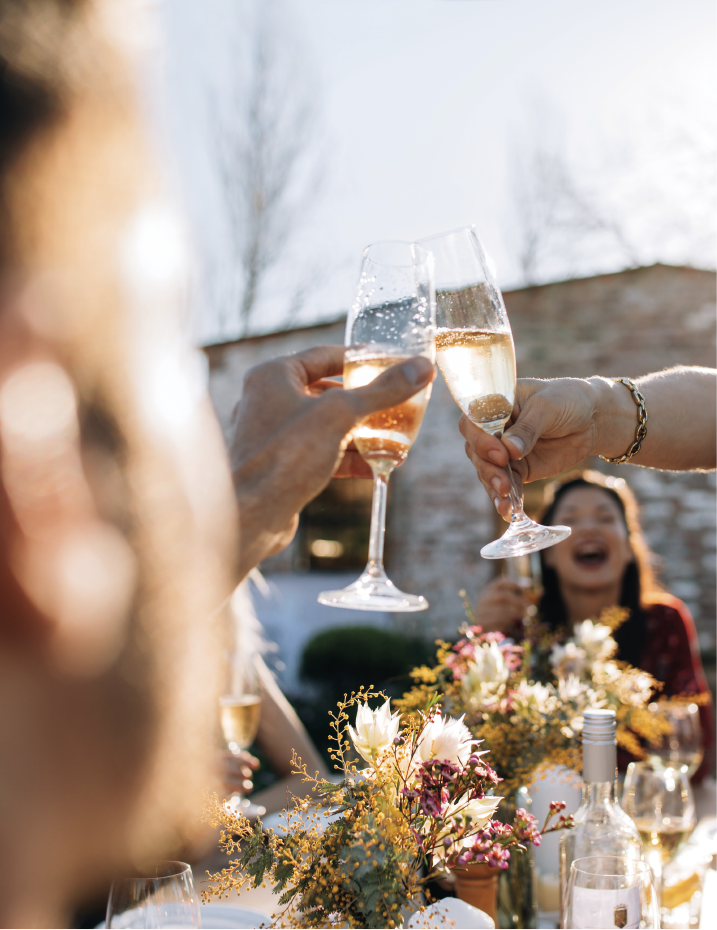 Bubble Up
Every time hearing the "pop", we know it's time to celebrate! French sparkling wines have been served to mark memorable events – birthday, graduation, marriage, party etc. In France, it is ordinary to enjoy "les petits plaisirs de la vie" (little pleasures in life) over a glass of sparkling wine for its extraordinary taste.In celebration of 30th anniversary of French May Arts Festival, the 14th edition of French GourMay Food & Wine Festival will bubble up the joy of festivity with all sparkling wines from France.
Bubbly Spectacle in a glass
Every time we pour a glass of French sparkling wine,a dancing bloom of bubbles gets on the stage. It is the well-known sparkling winemaking savoir-faire in France that gives birth to those elegant and fine bubbles. The transformation of sparkling wines can be a bit of a mystery. If we look beyond the chemical reaction, who would you watch the bubbly spectacle with?
Celebration of tenderness
The clink of the bubbly glass is a musical display of affection. The tenderness behind the wine production is palpable on our palates. For example, premium producers will harvest grapes by hand and handle as gently as possible to keep the bunches intact and healthy. Every sip of the delicate fizziness, we savour the vibrant elegance in the mouth.
Convivial Companinship
Apart from being a symbol of joy and festivity,French sparkling wine offers impressive versatility when it comes to food and wine pairing. With different terroirs, French sparkling wines elevate the dining experience and make delicious combination with diverse cuisine: cold or hot starters, seafood, white meats, cheeses, and of course desserts. French sparkling wines share interesting similarities and differences in terms of production methods, flavour, heritage, terroirs, etc. BUBBLE UP with us this May, through our massive network of partners in Hong Kong and Macau. Chefs from gastronomic, fine dining and casual dining restaurants will pamper our palates with dishes paired with a glass of bubbles. Special promotion on Champagnes and sparkling wines in retailers are available on your doorstep or at your fingertips. You may also enrich your dining or tasting experience via the learning programmes of our partners.
Santé, à la ville, à la vie !
(Cheers to this city and to life!)
For the full list of the participating restaurants,retails, workshops and events, please visit: frenchgourmay.com
An Event of


Organised by


Under the Patronage of


Supported by


Friend of Festival