Enfantillages concert by Aldebert
Venue:
Y theatre, Youth square
Admission :
$488 / $388 (children) / $1,488 (Family package)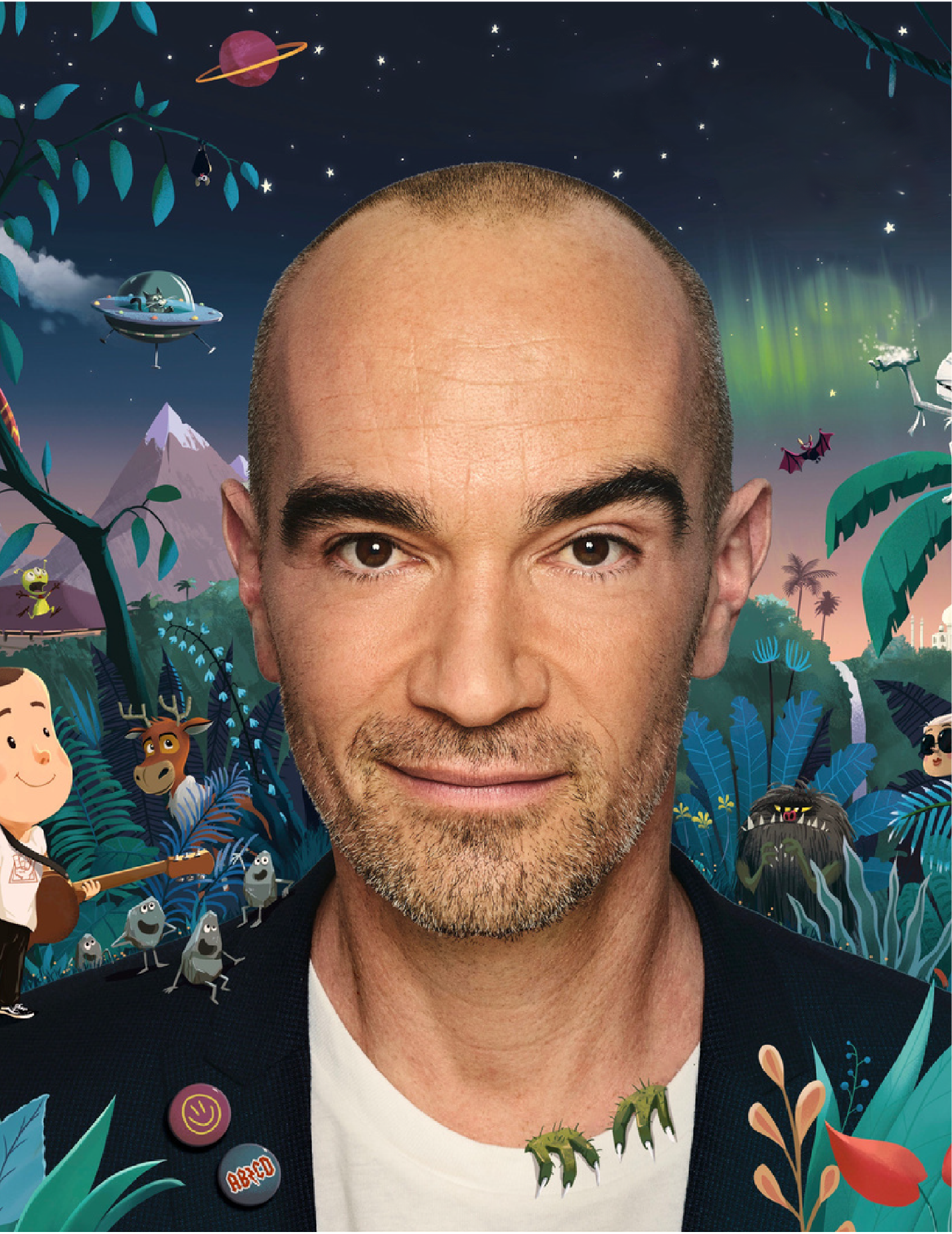 Enfantillages concert by Aldebert
Accompanied by Christophe Darlot and Hubert Harel, both multi-instrumentalist musicians, Aldebert travels to Hong Kong for an intimate but energetic version of "Enfantillages"!
A key singer on the French family scene, he has just repeated the feat of gathering 300,000 spectators on the "Enfantillages 4" tour, with 170 performances in theatres and festivals, and no less than 50 Zeniths throughout France!
This is the first exclusive tour of Aldebert in Asia!
The running time of the performance is approximately 1 hour 15 minutes.
In French, with English surtitles

Ticketing Info
Tickets will be available at art-mate from 16 March onwards
1. Discounted price of HKD 388 for children aged 12 or below
2. Discounted price of HKD 390 for senior citizens aged 65 or above (Limited quota, first come, first served)
3. Family package discount
Discounted price of HKD 1488 by purchasing TWO adult tickets + TWO children tickets (aged 12 or below)
4. Discounted price of HKD 244 (50% off) for adult tickets for members of Alliance Française de Hong Kong (Limited quota, first come, first served)
Maximum 2 discount tickets per transaction
Members have to enter a valid discount code in order to enjoy this discount
Audiences can enjoy only one of the above discount schemes for each purchase
Early bird discount available on or before 30 April 2023:
Adults HKD 388
Children aged 12 or below HKD 288
Senior citizens aged 65 or above HKD 310
Family packages HKD 1188
Members of Alliance Française de Hong Kong HKD 194
Presented by


Produced by


Sponsored by