De La Fontaine educational booklets
Date:
01 MAY - 30 JUN 2023
Admission :
Please email [email protected] for free copies, we will send the booklets to you by mail.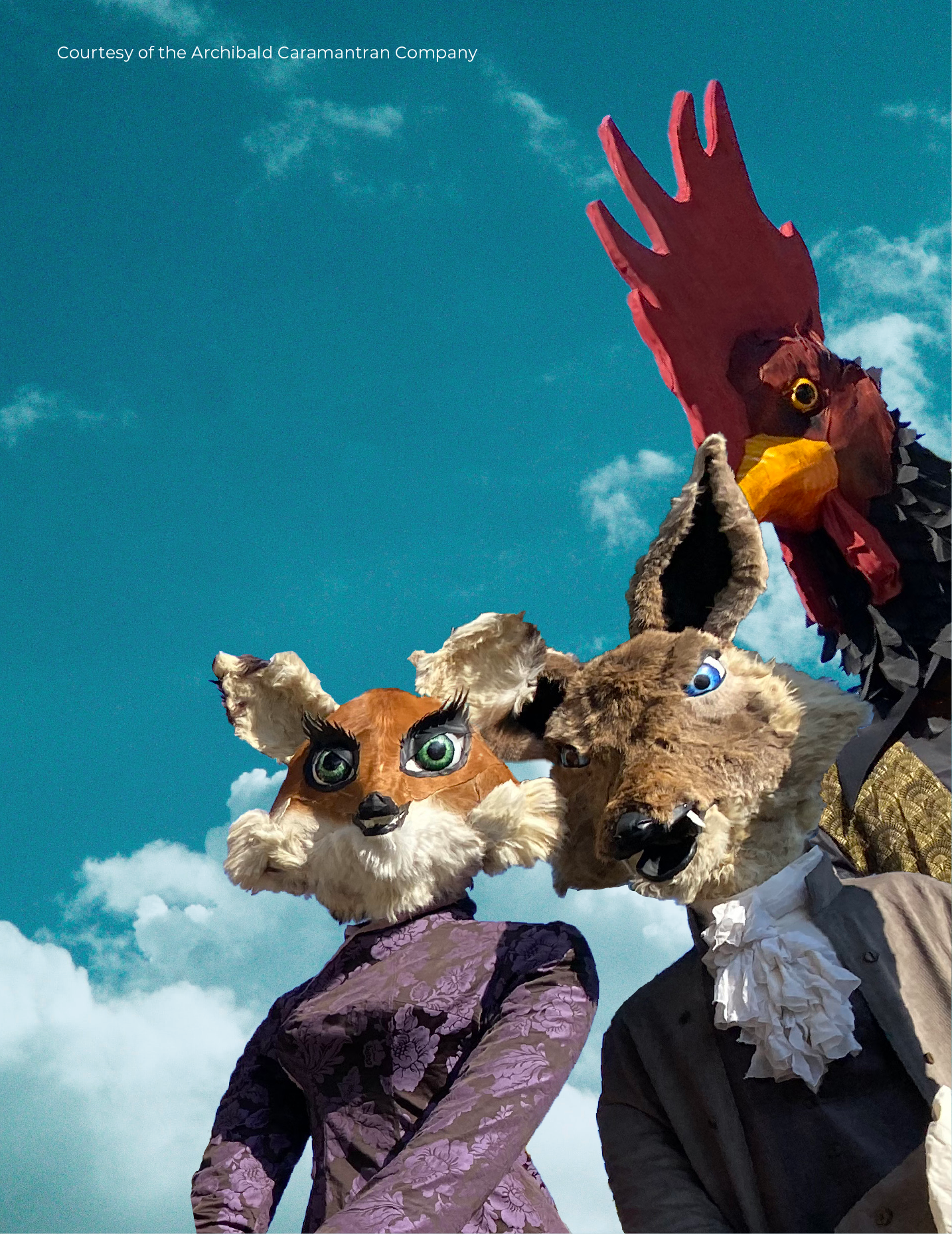 De La Fontaine educational booklets
The French writer Jean de La Fontaine's fables is known in every household; "The Tortoise and the Hare" is one well-known example. The fables are timeless. Their qualities of speaking primarily to the young people, encouraging different ideas, as well as La Fontaine's heuristic approach, are still inspiring for educators nowadays.
Archibald Caramantran draws inspirations form the Fables to create its giant puppet theatre and creates an educational booklet. Other than introducing the company's works and the art of giant puppet, the Chinese-English booklet also proposes a series of classroom activities using the Fables as a starting point.
The educational booklet is designed for secondary school teachers and students. Teachers can lead students to get to know about the Fables from different perspectives, such as its historical and cultural backgrounds. Teachers can also facilitate students to carry out a variety of educational activities, which cover a wide range of subjects including languages, literature, history, liberal studies, drama, visual arts, etc.
The booklet was originally written in French, this is a Chinese and English translated version.
Archibald Caramantran
Archibald Caramantran is an international street theatre company specialised in medium- to large scale performances, at fixed locations or on parades.
Combining different art forms, including visual arts, dance, theatre, circus and music, the company utilises giant muppets and aerial dance to create dreamlike and popular shows.
Driven by the desire to surprise every day and reveal its poetry, Archibald Caramantran plays in open areas to meet the public and offer them a theatre of images which are at time sensible and absurd, marvellous and of distinct proportions.
In its creations, the company utilises giant muppets and aerial dance to build a special relationship with the public and act the city out. The aerial space becomes a natural playground for making and sculpting, using various methods: fabrics, mesh, dance in the air or building facades.
Since its creation in 2005, the company has earned international recognition. Its giant muppets have wandered onto the streets of cities and villages, from carnivals to festivals, in the marquees of the opera houses in France and overseas, including Europe, Australia, Canada, Cuba, China, Asia, Russia, Africa.
All the content of works are independently produced by the organiser/creative team, and do not reflect the views or opinions of The Hong Kong Jockey Club Charities Trust.
Presented by


Exclusive Sponsor


Partner