Online Series: Accordion masterclass by Nazar Tabachyshyn
Date:
01 MAY - 30 JUN 2023
Admission :
Free viewing at French May's website from 1 May onwards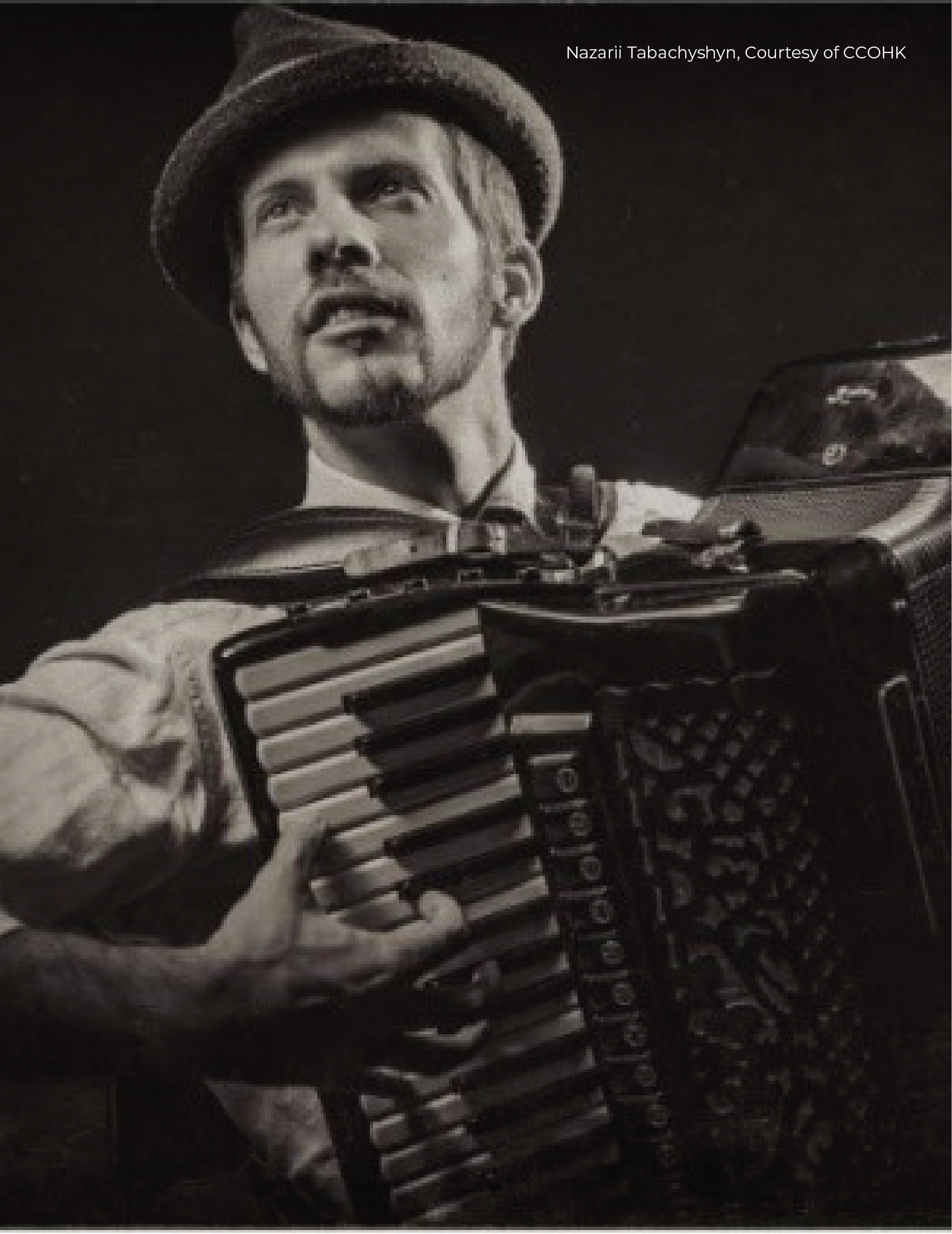 Online Series: Accordion masterclass by Nazar Tabachyshyn
On-demand online viewing of the masterclass of accordion player Nazar Tabachyshyn.
Conducted in English
Nazar Tabachyshyn
Nazar Tabachyshyn was born in Zbarazh in Ukraine, where he began playing the accordion at the age five. He holds a Master of Music degree from the Ukrainian National Tchaikovsky Academy of Music and The Ternopil College of Music in Ukraine. He also taught accordion and conducted folk instrument orchestras. He is the recipient of many prizes including the First Prize at the Ukrainian Musical Contest (2008) and the First Prize at the International Music Contest in Erbezzo in Italy (2010). From 2011 to 2013 he was a member of the Grand Accordion Ensemble which won first prizes at several international music competitions in Lithuania, Estonia and the Czech Republic. He was also the founder and conductor of the Ukrainian Catholic Cathedral Vocal Ensemble in Kyiv, Ukraine. Nazar Tabachyshyn has been performing in Hong Kong since 2014. He has participated in several music festivals in mainland China and in Hong Kong including "Jazz on the Lake" (Hangzhou, 2019) and every year at the "Freespace Jazz Fest" in Hong Kong since 2017. He is currently a founding member of Cafe 852, a tango band performing Tango, Balkan Folk and Gypsy Jazz music in Hong Kong. In 2020, he participated in the Jockey Club "Musicus Heritage Alive" Concerts and more recently, in 2022, he collaborated with CCDC in several performances of Piazzolla's Maria de Buenos Aires.
All the content of works are independently produced by the organiser/creative team, and do not reflect the views or opinions of The Hong Kong Jockey Club Charities Trust.
Presented by


Exclusive Sponsor