Exploring Sounds: Synthesiser Demonstration and Sharing
Venue:
Recital Hall, Hong Kong City Hall
Admission :
Free admission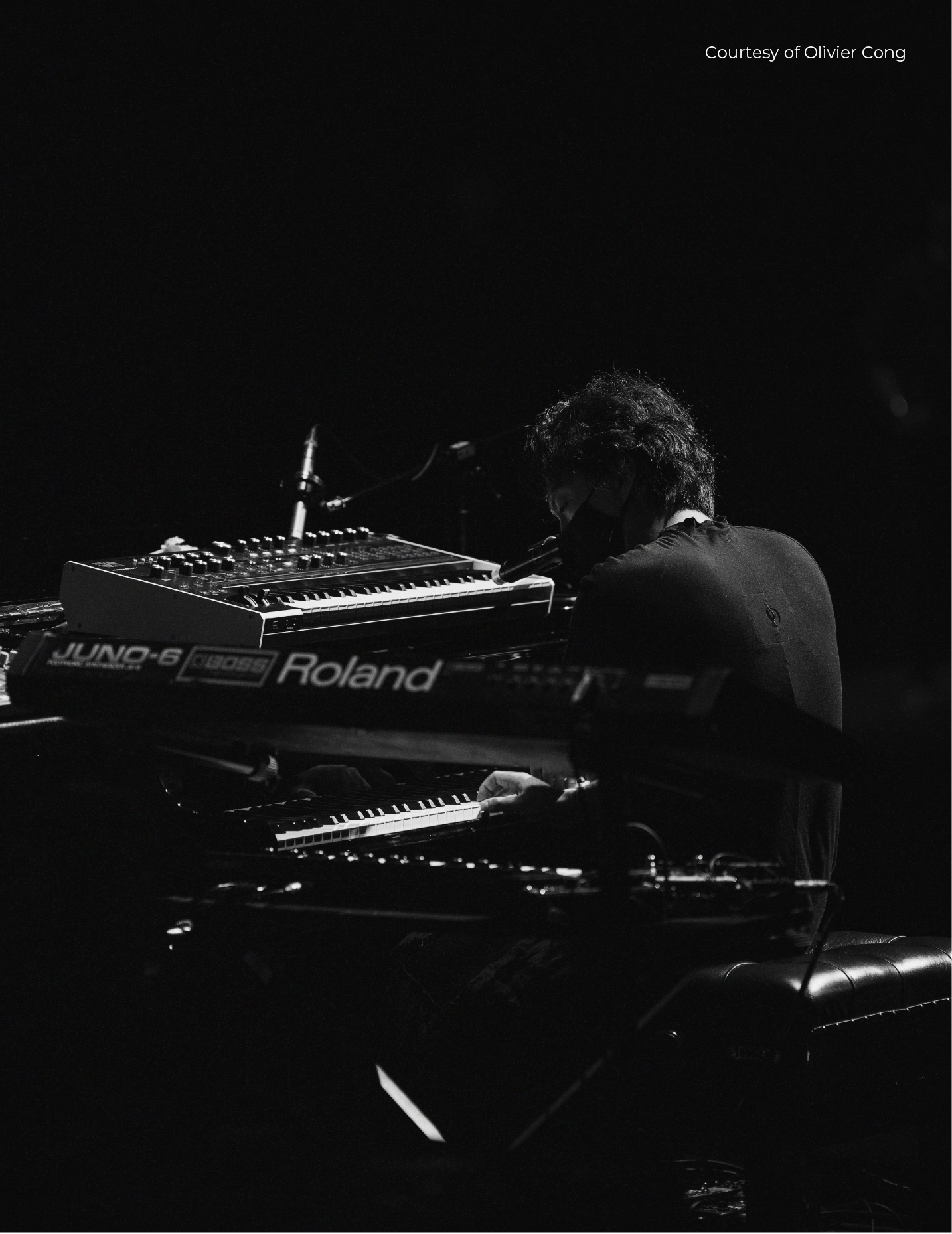 Exploring Sounds: Synthesiser Demonstration and Sharing
Modular synthesisers were developed as early as in the 1960s. Compared to traditional music instruments, synthesisers give musicians more control over the use of sounds, and thus wider possibility in composition.
Lately, modular synthesisers have been frequently found in the compositions and live performances of the local musician Olivier Cong. With His Temple, his latest creation for the French May Arts Festival as a case study, Cong demonstrates and shares his approach of creating music with synthesisers, which enable him to explore unique tones, and broaden the sounds of a solo performance.
The programme is conducted in Cantonese, lasts approximately 60 minutes.

Olivier Cong
Hong Kong-based musician and composer Olivier Cong began his musical life studying violin and piano as a child. After finishing his college studies in psychology, Cong has been working with varied forms of music and sound art. He has produced site-specific concerts and also sound installations, and continues to play different roles, such as producer and music director in productions. He also writes music for film, dance and theatre, notable collaborators including Director Tian Zhuangzhuang and Ann Hui, Hong Kong Ballet, Shanghai Opera house, Chungying Theatre, O Theatre Workshop, West Kowloon Cultural District and K11 Art Foundation.
His debut album Ghost & his Paintings was released in early 2018 on his own founded label, Raven & the sea, and was awarded Hong Kong's first Apple Music spotlight artist.
All the content of works are independently produced by the organiser/creative team, and do not reflect the views or opinions of The Hong Kong Jockey Club Charities Trust.
Presented by


Exclusive Sponsor