Harp masterclass by Mélanie Laurent
Venue:
Hong Kong Harp Chamber Music
Admission :
Free admission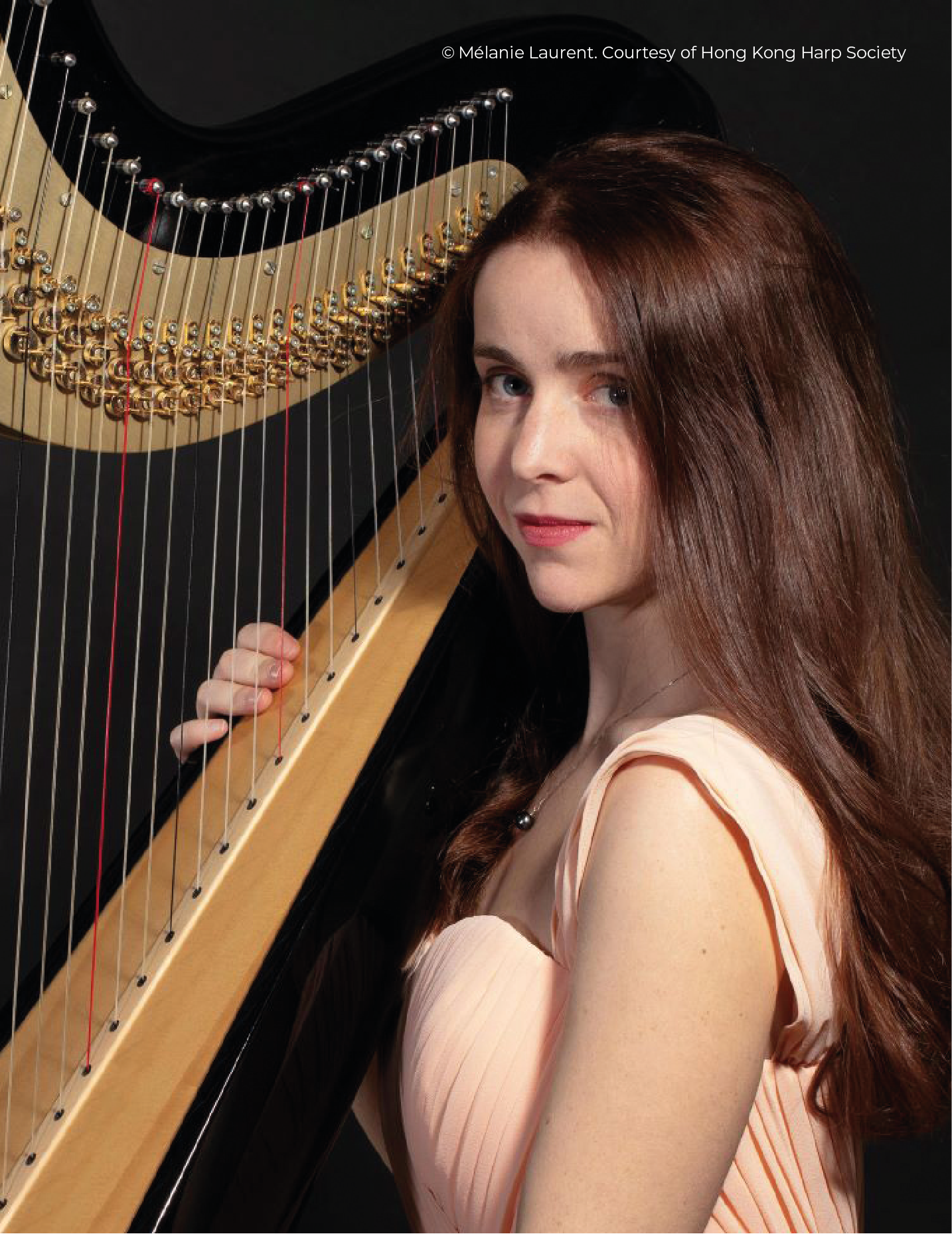 Mélanie Laurent
The French harpist Mélanie Laurent is the Gold Medal Winner of the 11th USA International Harp Competition 2019, one of the world's most prestigious harp contests. She is also the winner of the Bellan International Competition (2017).
Hailed by Harp Column magazine as "inspirational" and with a "golden touch", Mélanie charms her audiences with her rich, sensitive and virtuosic playing.
Mélanie was born into a family of professional musicians. She studied with Isabelle Moretti at the Conservatoire National Supérieur de Musique et de Danse in Paris, graduating with honors in 2020. Her playing is now nourished by a thriving multidisciplinary career; she enjoys teaching, performing solo concerts, and working with many orchestras including the Orchestre de l'Opéra National de Paris, the Orchestre National de France, and the Orchestre National d'Ile de France etc.
As a soloist, Mélanie performs throughout France and all over the world – upcoming recitals are planned in Chicago, Indianapolis, Bloomington, Beijing, Shanghai and Xi'an.
Mélanie Laurent is supported by the Banque Populaire Foundation, the Fonds de Tarrazi, the Meyer Foundation, and the Mécénat Musical Société Générale.
All the content of works are independently produced by the organiser/creative team, and do not reflect the views or opinions of The Hong Kong Jockey Club Charities Trust.
Co-presented by


Exclusive Sponsor


Partners