Sakinan Göze Çöp Batar (an over-protected eye always gets sand in it)
Date:
20 MAY - 21 MAY 2023
Time:
20 May 2023 (Sat) 9 pm ; 21 May 2023 (Sun) 4 pm
Venue:
Black Box Theatre, Kwai Tsing Theatre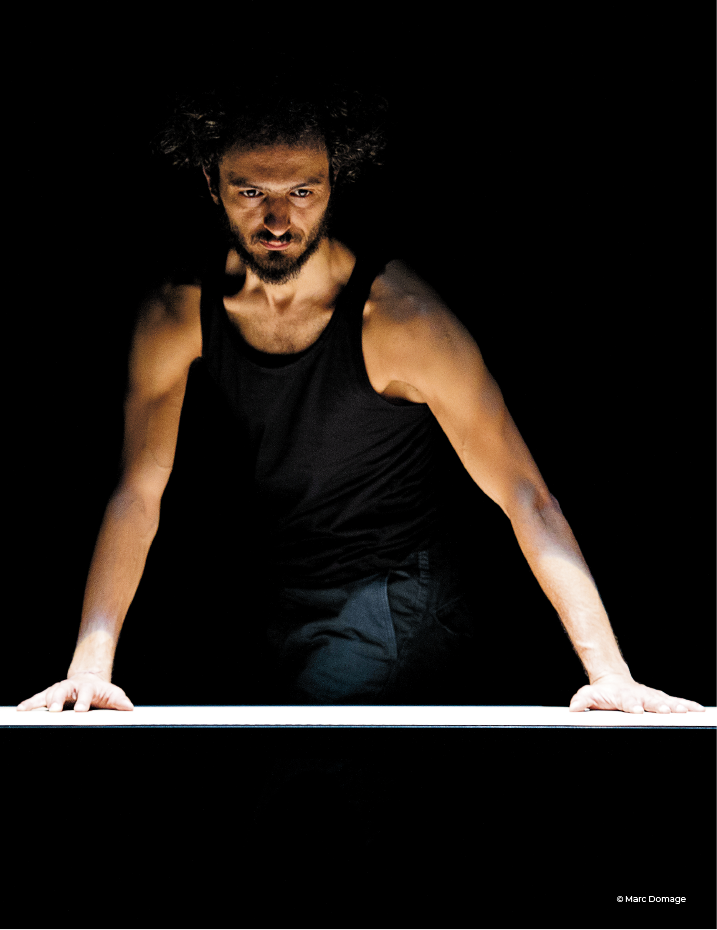 Sakinan Göze Çöp Batar (an over-protected eye always gets sand in it)
First presented in 2012, this piece from Christian Rizzo's repertoire is the result of a collaboration with the dancer Kerem Gelebek, with whom he worked on many occasions in the past. "When I approached Kerem for a solo performance, my first desire was to concentrate on melancholy and exile,"said Rizzo. "The concept of exile no longer confines to a territory but to the self: exiling oneself from oneself. Melancholy, however, remains obligatory. Kerem manipulates the space on stage and lays down danced fragments such as haikus, sketches, or notes that, together, form a collection of thoughts born from movement."
Post-show Talk
A chance to hear Katerina Andreou, Kerem Gelebek, and Christian Rizzo talk about their works, which will take place in the auditorium following the performance on May 20.
The running time of the performance is approximately 50 minutes.

Creative Team List
Conception, Choreography and Scenography: Christian Rizzo
Dancer: Kerem Gelebek
Light Designer: Caty Olive
Technical Direction: Bruno Capodagli
General Manager: Shani Breton
Production Manager: Anne Fontanesi
Production Administrator: Anne Bautz
Ticketing Information
Tickets will be available at URBTIX from 16 March onwards
Package discount: Special package of $280 for standard tickets of BSTRD and Sakinan Göze Çöp Batar on each purchase
Half-price tickets available for Full-time students, senior citizens aged 60 or above, people with disabilities and minders, CSSA recipients and membership cardholders of Alliance Française de Hong Kong (Limited quota, first come, first served)
Group booking

5% off for 4 - 6 standard tickets
10% off for 7 or more standard tickets
Audiences can enjoy only one of the above discount schemes for each purchase.
Please visit the ticketing information page for more details.