BSTRD
Date:
20 MAY - 21 MAY 2023
Time:
20 May 2023 (Sat) 7:30 pm; 21 May 2023 (Sun) 2:30 pm
Venue:
Black Box Theatre, Kwai Tsing Theatre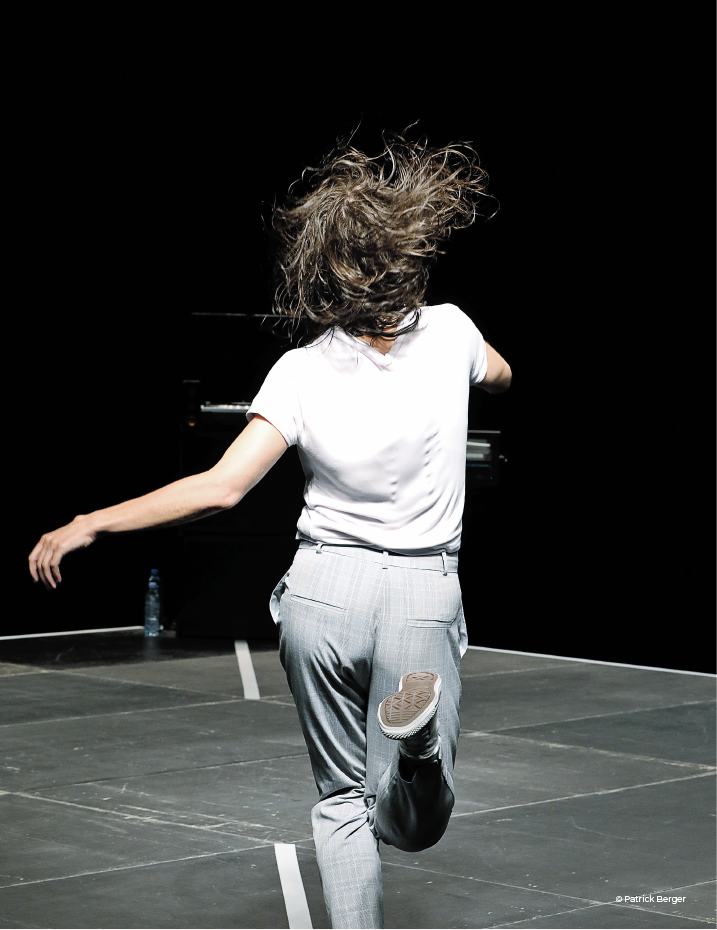 BSTRD
Based on the notions of impurity and transformation, BSTRD is an energetic and minimalist solo performance featuring Katerina Andreou and a single vinyl turntable. She is accompanied on stage by a pounding soundtrack inspired by house culture. Through this hybrid genre of music, the choreographer-interpreter explores the very origin of gesture. What if the idea of purity is an illusion and everything was made of a much more complex material?
Post-show Talk
A chance to hear Katerina Andreou, Kerem Gelebek, and Christian Rizzo talk about their works, which will take place in the auditorium following the Sakinan Göze Çöp Batar performance on May 20.
The running time of the performance is approximately 50 minutes.

Creative team list
Choreography and Interpretation: Katerina Andreou
Sound Creation: Katerina Andreou in collaboration with Eric Yvelin
Sound Engineering: Cristian Sotomayor
Light Designer: Yannick Fouassier
Lights Engineering: Thomas Leblanc
Outside Eyes: Myrto Katsiki, Lynda Rahal
Production and Touring: Elodie Perrin
Ticketing Info
Tickets will be available at URBTIX from 16 March onwards
Package discount: Special package of $280 for standard tickets of BSTRD and Sakinan Göze Çöp Batar on each purchase
Half-price tickets available for Full-time students, senior citizens aged 60 or above, people with disabilities and minders, CSSA recipients and membership cardholders of Alliance Française de Hong Kong (Limited quota, first come, first served)
Group booking

5% off for 4 - 6 standard tickets
10% off for 7 or more standard tickets
Audiences can enjoy only one of the above discount schemes for each purchase.
Please visit the ticketing information page for more details.