Venue:
Great Lawn (next to Freespace), West Kowloon Art Park
Admission :
Free admission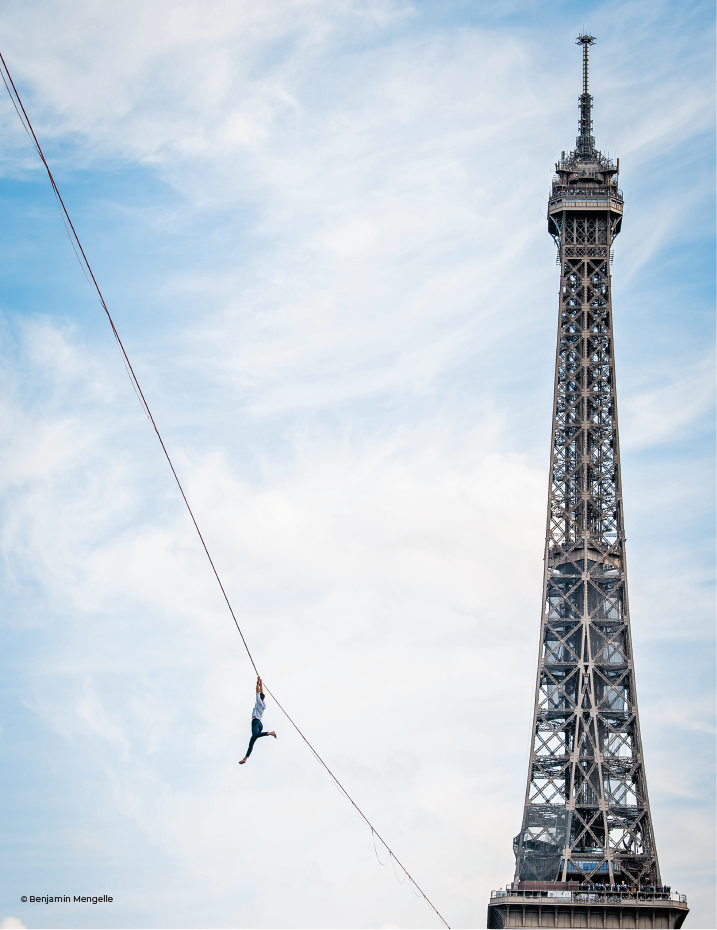 Rachid Ouramdane brings aerial artists and adventurous athletes together for an ever-evolving on-site piece. Together they take over outdoor locations, reflecting on our ability to respect the environments we live in and offering new interpretations of these landscapes. Ouramdane attempts to let the performers' sensitivity and personal connection to their practice shine through.
The running time of the performance is approximately 40 minutes.
Creative Team List
Conception: Rachid Ouramdane
Music: Jean-Baptiste Julien
Video: Jean-Camille Goimard
With: Hamza Benlabied, Airelle Caen, Clotaire Fouchereau, Löric Fouchereau, Peter Freeman, Nicolò Marzoli, Nathan Paulin, Belar San Vicente, Maxime Seghers, Seppe Van Looveren
Ticketing Info
Free to the public. No registration is needed.