Venue:
M+ Lightwell Hall, Basement 1
Admission :
Free admission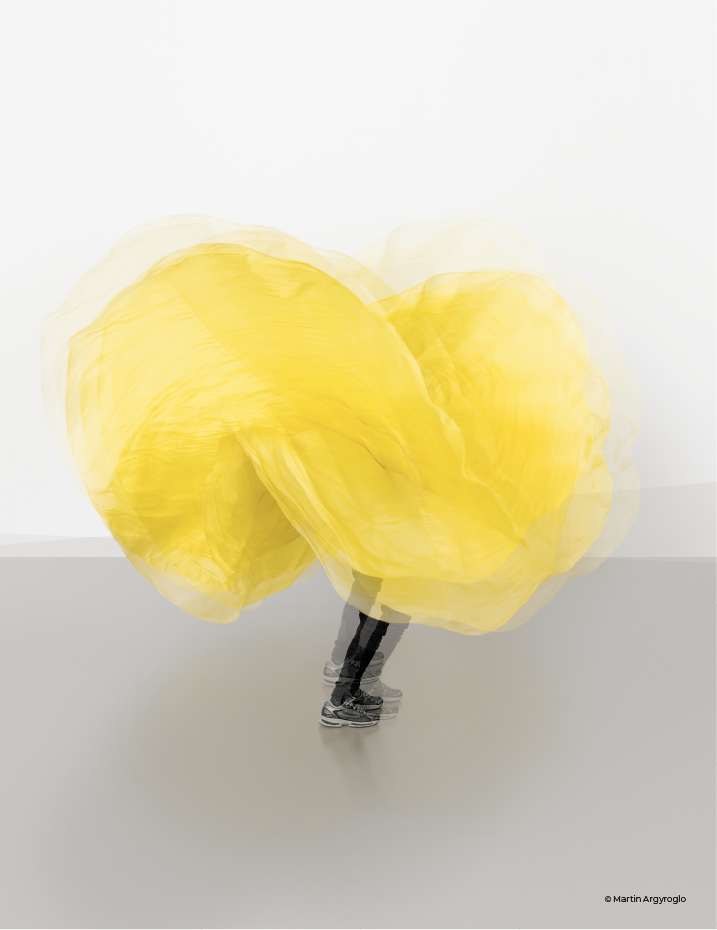 Loïe Fuller: Research reactivates for M+ the famous Serpentine Dance created by Loïe Fuller, a controversial figure in the Western dance tradition who merged dance with special effects to metamorphose into a flame, ocean waves and other natural phenomena by incorporating yards of silk attached to bamboo wands. Maciejewska confronts the myth of the icon, its paradoxes and the untraceable in the work. By archiving dance through the body, the work provides a unique lens into dance history, its transmission and emancipation.
The running time of the performance is approximately 40 minute.
Creative Team List
Conception and Choreography: Ola Maciejewska
Dance Construction Design: Jolanta Maciejewska
Production and Administration: Caroline Redy
Ticketing Info
Free to the public. No registration is needed.