Adaptation Workshop: From Hong Kong Tales to Theatrical Play
Date:
09 MAY - 12 MAY 2023
Venue:
We Draman Blackbox Theatre
Admission :
$400/4 sessions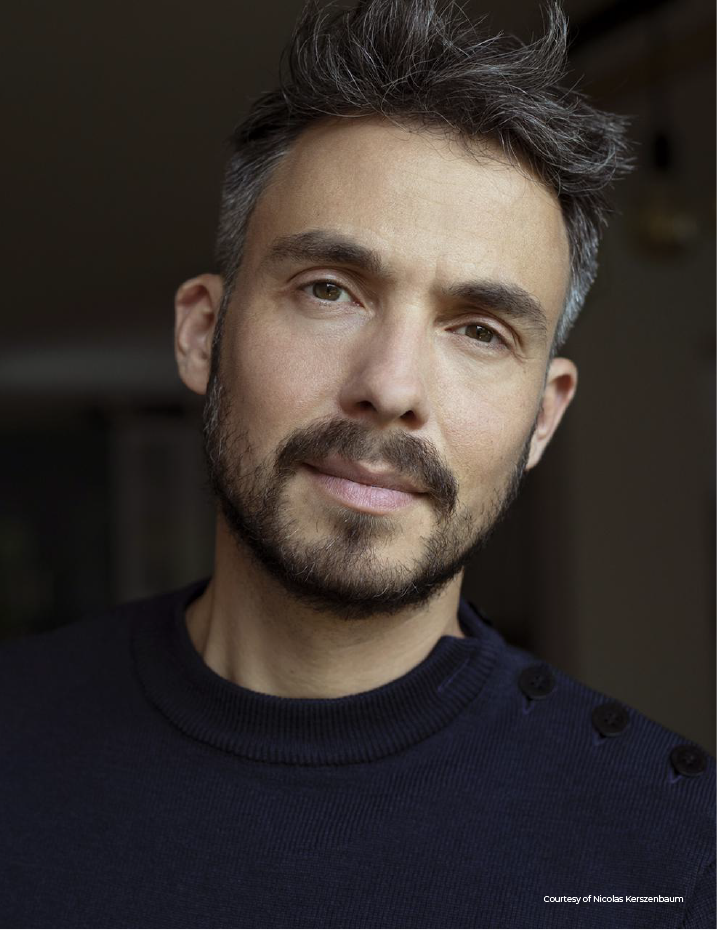 Adaptation Workshop: From Hong Kong Tales to Theatrical Play
For centuries, myths and folklores travel through time, allowing us to better understand our present days. Without these stories, there are no human groups, no civilization, no history. But for artists, how can mythical tales be presented on a performing stage?
Reflected from his past productions of literature adaptation, French playwright and director Nicolas Kerszenbaum is going introduce and instruct the techniques of rewriting myths and legends into theatrical play. In this 12-hours workshop (including writing, directing and playing), participants will work in groups and attempt to adapt Hong Kong folk stories into plays.
The workshop consists of four sessions of three hours each, participants are required to attend all sessions.
Conducted in English
Creative Team List
Instructor: Nicolas Kerszenbaum
Let the Mirror Speak Hong Kong-France Theatre Exchange Project
Through the looking glass, enter the parallel universe of theatre.
French May Arts Festival presents, Let the Mirror Speak, a two-year Hong Kong-France theatre exchange project. Playwrights and directors, Wu Hoi Fai (Hong Kong) and Nicolas Kerszenbaum (France) will reside in Paris and Hong Kong, respectively, for multiple phases. During the process, they will constantly search for their self-identity, reflecting the inner dialogue like a mirror, tracing back their culture and history. Together with materials collected during residency, their inspiration will be developed into a series of activities, lectures, and theatre works in parallel perspectives, reflecting Hong Kong and French culture in double layers.
Nicolas Kerszenbaum
A director and playwright with a degree in performing arts and economics, he founded the theatre group franchement, tu in 2005, with which he created over twenty creations.
He recently in collaboration with the Thai company B-Floor Theatre and created A Thai Mirror (2022) in Bangkok, Persephone (2022) and A Beautiful Stranger (2019) for La Poudrerie – le Théâtre des Habitants, Two ghost cities (2018) in La Habana, Swann (Artcena winner, 2017), adapted from the novel by Marcel Proust, A New Hero (2014), which played over 150 times.
Ticketing Info
Register here from 16 March onwards
Participants are required to attend all sessions.
Seats are limited, first come first served.
This programme is financially supported by the Arts Capacity Development Funding Scheme of the Government of the Hong Kong Special Administrative Region
The content of this programme does not reflect the views of the Government of the Hong Kong Special Administrative Region
Presented by


Co-produced by


Artistic Partners


Supported by


Partner