Talk & Playreading: French Theatre Feast
Date:
21 MAY - 28 MAY 2023
Time:
21 May 2023 (Sun) 3 pm; 28 May 2023 (Sun) 2 pm, 4:30 pm
Venue:
Médiathèque, Alliance Française de Hong Kong (Jordan Centre)
Admission :
$100/session, $250/3 sessions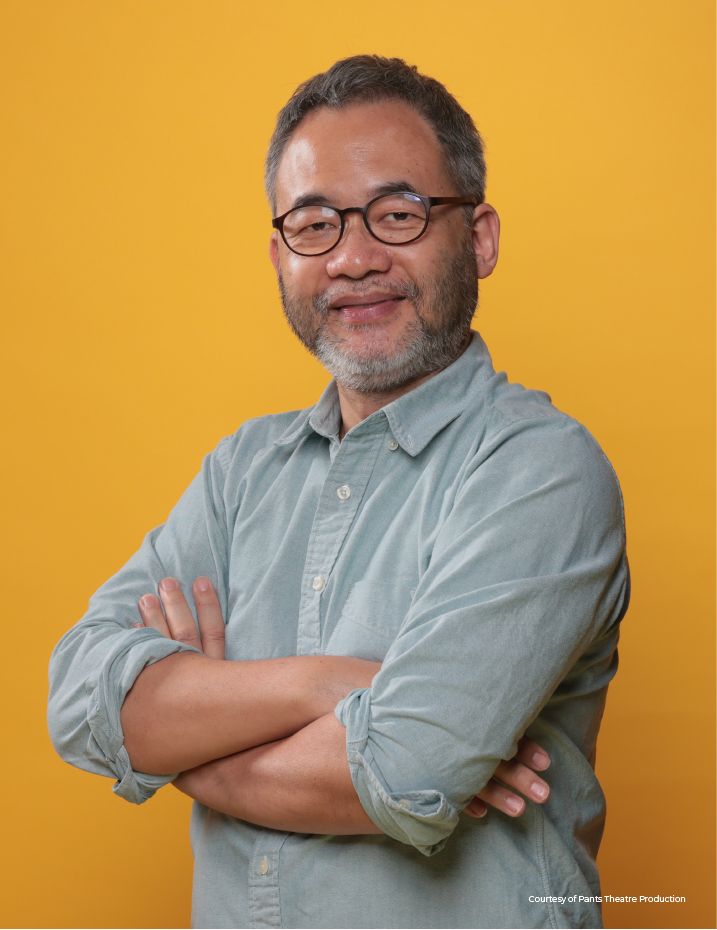 Talk & Playreading: French Theatre Feast
Over the years, a number of French theatre works has been introduced to the Hong Kong audiences, such as Art (1994) and Le Père (2012). Among them, Le Père has inspiring multiple film adaptations and saw its third run in Hong Kong in 2021 (translated as The Father and staged by the Hong Kong Repertory Theatre). While French theatre works enjoy high popularity in Hong Kong, there seems to be a lack of throughout understanding of its origin and hallmark. Its long history and myriad forms, however, merit more attention. Using classic French theatre works as examples, this series of talk and playreading sessions leads participants into exploring the rich heritage and cultural context surrounding the art form. Each session will be dedicated to one of the following topics: French theatre in the 18th and 19th centuries, the Theatre of the Absurd movement and French dramatist Michel Vinaver in the late 20th century.

Creative Team List
Translator, Director and Host: Wu Hoi Fai
Performer: Annie Cheung, Char Kwok Lam, Ben So, Pearlmi Tam
"Let the Mirror Speak" Hong Kong-France Theatre Exchange Project
Through the looking glass, enter the parallel universe of theatre.
French May Arts Festival presents, Let the Mirror Speak, a two-year Hong Kong-France theatre exchange project. Playwrights and directors, Wu Hoi Fai (Hong Kong) and Nicolas Kerszenbaum (France) will reside in Paris and Hong Kong, respectively, for multiple phases. During the process, they will constantly search for their self-identity, reflecting the inner dialogue like a mirror, tracing back their culture and history. Together with materials collected during residency, their inspiration will be developed into a series of activities, lectures, and theatre works in parallel perspectives, reflecting Hong Kong and French culture in double layers.
Wu Hoi Fai
Artistic Director and Co-founder of Pants Theatre Production; Examiner of Hong Kong Arts Development Council and Adjudicator of Hong Kong School Drama Festival.
Graduate of the Chinese University of Hong Kong (BA in English) and The Hong Kong Academy for Performing Arts (BFA in Drama – Directing); the Central School of Speech and Drama, University of London (MA in Advanced Theatre Practice – Dramaturgy); Recipient of the Yiqingzhai Foundation Arts Fellowship, the Asian Cultural Council in 2008, the Outstanding Young Director Award in 2001 Hong Kong Drama Award and the Award of the Secretary for Home Affairs' Commendation Scheme in 2017.
Ticketing Info
Register here from 16 March onwards.
This programme is financially supported by the Arts Capacity Development Funding Scheme of the Government of the Hong Kong Special Administrative Region
The content of this programme does not reflect the views of the Government of the Hong Kong Special Administrative Region
Presented by


Co-produced by


Artistic Partners


Supported by


Partner


Venue Partner