Velocity
Date:
09 JUN - 31 JUL 2023
Time:
Mon – Fri: 9:30am – 6pm; Sat: 12nn – 6pm
Admission :
Free admission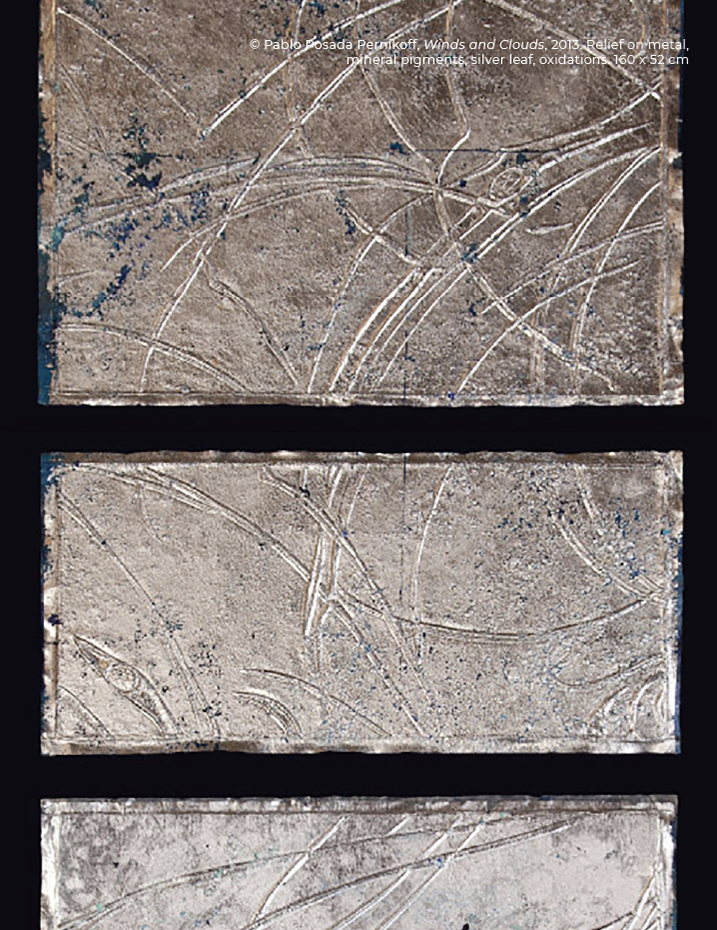 Velocity
Since the late 1980s in Italy, with a background in engineering and mathematics French-Colombian artist Pablo Posada Pernikoff has been experimenting with lines that express movement. He then moved to Japan in the 1990s, marking the start of a new journey that brought a different dimension of abstraction and vision towards nature and one's surroundings, as well as a pliability for adaptation to different cultures.
In this body of work, Pablo expresses movement and change in time through lines and light that interact with different materials. Looking at the world now, he embraces fluidity as he navigates our ever-changing realities, with nature and science as a constant source of inspiration.
Biography
French-Colombian artist Pablo Posada Pernikoff has lived and studied in France, Colombia, Canada, Italy, and Japan for a multitude of disciplines, including engineering, mathematics, design, and fine arts. He now lives and works in Tokyo, Japan.
Pablo's works are an abstraction based on his observation of the natural phenomenon of matter flowing through space and time, resulting in a harmonic relationship between the works and the viewer through the sense of movement of the highlights and shadows emerging from the lines in the glass, metal, and paper he uses for his work.
Those materials and techniques also reflect the diversity of his origins and cultural and professional background, the roots of the gold leaf used in his works could be traced back to the traditional Japanese Maki-e and pre-Colombian goldsmiths among the others.
Presented by