Dr Miracle (Le docteur Miracle) – One-act comic opera by Georges Bizet*
Venue:
Shaw Auditorium, The Hong Kong University of Science and Technology
Admission :
Free admission with registration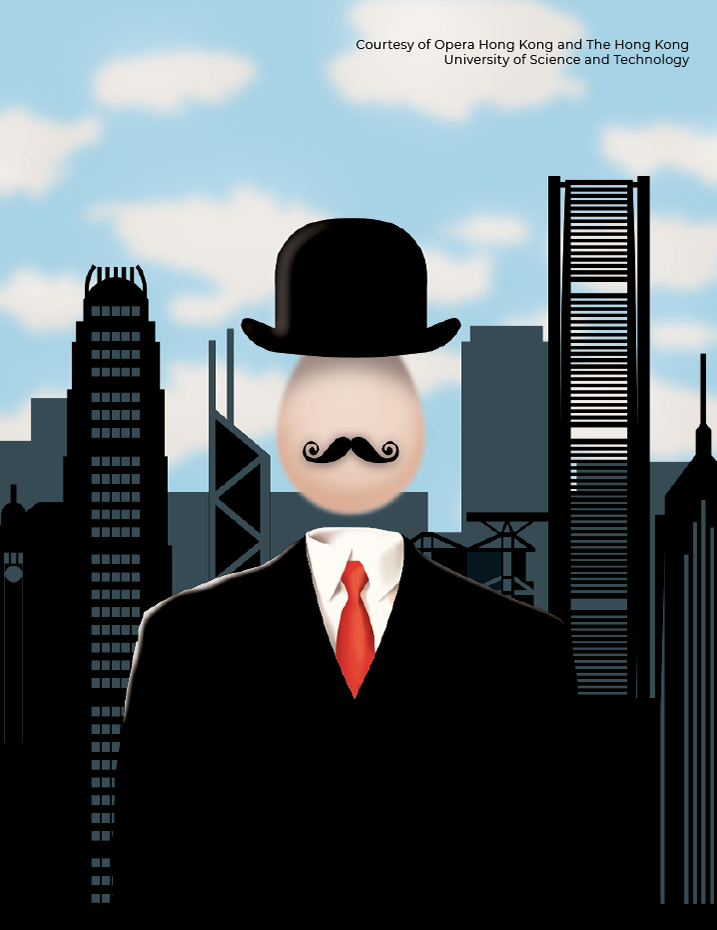 Dr Miracle (Le docteur Miracle) – One-act comic opera by Georges Bizet*
Dr Miracle (Le docteur Miracle, 1857) was Georges Bizet's light and airy first opera, written when he was just eighteen for a competition run by the master of French operetta, Jacques Offenbach. A joint winner with Charles Lecocq, the opera was performed eleven times at Offenbach's Bouffes-Parisiens theatre. More operetta than opera, and only about an hour in length, Dr Miracle is a comedy that doesn't take itself too seriously, yet still shows early evidence of the talent of the future composer of Carmen.
Reset in Hong Kong and performed here for the first time, Dr Miracle tells the timeless story of a young woman in love with a boy her overbearing father thinks unsuitable — only a doctor or lawyer will do — but, despite the attractions of a vain and flirty stepmother, love finds a way through various disguises, a possibly poisoned omelette, and a fake doctor with a miracle cure.
Dr Miracle is an accessible and laugh-out-loud introduction to the world of French opera and operetta, and a newly discovered gem for those that know Bizet's other, more famous, works.
* Dr Miracle will be followed by the Paris-written one-act comic opera Rita, a delicious farce written at the end of Gaetano Donizetti's life, while he was living in Paris. Donizetti's music and Gustave Vaëz's French libretto result in an Italian take on French opéra-comique with a story so familiar that it could be set anywhere — even Hong Kong!
Rita owns a small restaurant and she happens to have two husbands too! She believes the first husband died in an accident, instead he had run away to Canada. During their relationship, he hadn't treated her very well, something which — with her new freedom — she now takes out on her timid second husband. As far as Husband#1 knows, Rita is dead too. He's coming back to get her death certificate and be free to marry again. Husband#2 witnesses the reappearance of his predecessor, clearly very much alive and married, and sees it as a chance to escape his marriage to the tyrannical Rita. The two men meet and agree to play a special game: the winner will keep Rita as his wife forever. It goes without saying that both will try hard to lose!
---
Creative Team List
Director: Peter Gordon
Musical Director: Marco Iannelli
Soprano: Etta Fung
Mezzo Soprano: Ashley Chui (only in Dr Miracle)
Tenor: Chen Yong
Baritone: Isaac Droscha
Pianist and concertmaster: Hsu Wei-En
Producer: Lorna Chan
The ensemble cast of leading Hong Kong singers and musicians who appeared together in the French May's 2022 production of Jacques Offenbach's operetta Pomme d'Api are joined here by Ashley Chui (Dr Miracle). Previously, Etta Fung, Chen Yong, and Isaac Droscha starred in the Italian Cultural Institute Hong Kong's opera-films of Gaetano Donizetti's Rita (filmed at the Haw Par Mansion) and Waitress on Top, a contemporary re-imagining of Giovanni Battista Pergolesi's La serva padrona with additional music from Donizetti, filmed at the Peninsula Hotel, both broadcast on RTHK TV31. Etta Fung and Isaac Droscha most recently appeared together in Il Segreto di Susanna by Ermanno Wolf-Ferrari in a co-production of the Dante Alighieri Society and the Asia Society for the 2022 Italia Mia Festival. All performances were accompanied by Hsu Wei-En as pianist and concertmaster.
---
Le docteur Miracle is the fifth chamber opera or "operatic musical" developed by the creative team of Peter Gordon and award-winning composer Marco Iannelli. Their production of Gaetano Donizetti's Rita was adopted by the Guangzhou Opera House and given more than a dozen performances in the 2022-23 season.
The running time of the performance is approximately 75 minutes for Dr Miracle and 55 minutes for Rita, both operas are in one act, with intermission.
Sung respectively in French and Italian with English dialogue and Chinese & English surtitles.
Presented by


Sponsored by


Supported by