Lyrical Encounters
Date:
03 MAY - 31 MAY 2023
Time:
Mon – Sat: 10am – 7pm; Public Holidays: 12nn – 6pm
Admission :
Free admission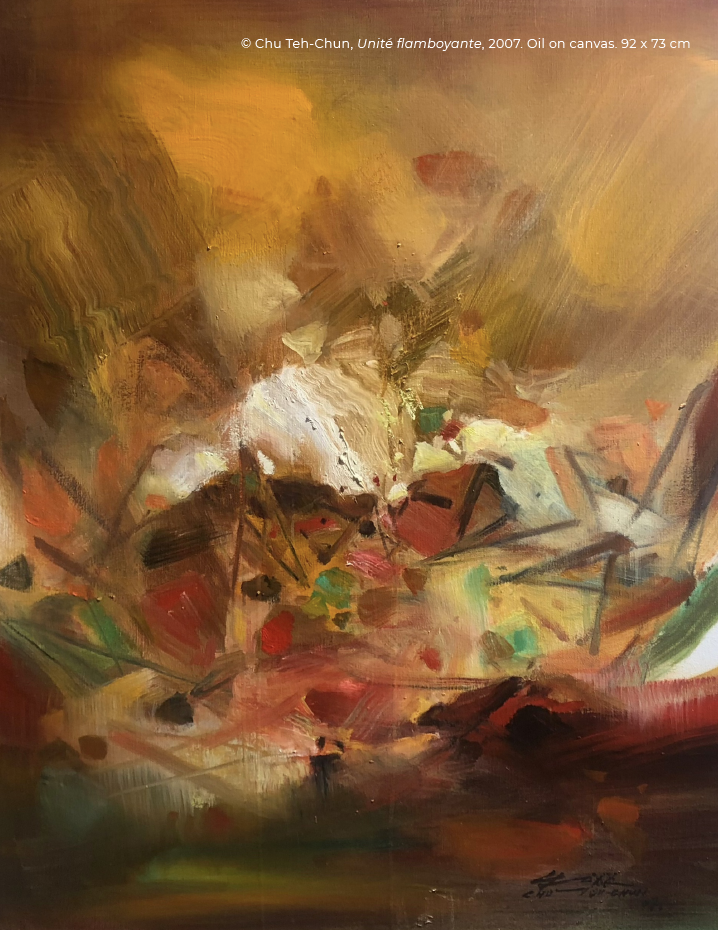 Lyrical Encounters
Opera Gallery Hong Kong is pleased to present Lyrical Encounters, an exquisite selection of over thirty artworks by artists originating from both European and Asian continents. Featuring modern and contemporary virtuosos that are deeply influenced by both cultures, such as Chu Teh-Chun, Feng Xiao-Min, André Brasilier, Georges Mathieu, and Zao Wou-Ki, Opera Gallery is dedicated to continue promoting cross-cultural exchanges by bringing together artists from various cultural, historical, and artistic backgrounds.
Differed in style and medium but united by verve and flair, Opera Gallery Hong Kong welcomes you to Lyrical Encounters, an exclusive curation for French May 2023, to explore this rich artistic discourse weaved together by some of the most celebrated and anticipated French and Chinese artists of the 20th and 21st centuries.
Lyrical Encounters will feature artists who are influenced by both French and Asian cultures, including Zao Wou-Ki and Chu Teh-Chun. Originating from China, these artists first embarked on their artistic journey by attending art schools in pre-war China, consolidating their knowledge and techniques in traditional Chinese ink painting and calligraphy under Pan Tian-Shou and Western art under Lin Feng-Mian and Fang Gan-Min. Enlightened by the Abstract Expressionist trend on the rise in Europe, both artists made the daring choice to move to Paris and formulated their own distinctive styles thereafter. Their tales have inspired the next generation of Chinese artists to follow in their footsteps. Amongst them is Feng Xiao-Min, who also fused Western abstract art with Chinese philosophy under the oriental perspective.
On the other hand, Western artists such as Georges Mathieu and André Brasilier have been deeply enchanted by oriental aesthetics as well. Mathieu first came into contact with calligraphy during his sojourn in Japan in 1957, during which he became fascinated with kyo-so, a freer and informal style of cursive calligraphy. His experience in the Far East would continue to inform his style when he travelled back to post-war Paris and was eventually revered as "the first Western calligrapher" by André Malraux, former Minister of Cultural Affairs of France. Whilst Asian calligraphy formed the backdrop of Mathieu's aesthetics, Japanese ukiyo-e prints and sumi-e paintings have influenced the composition and brushwork in Brasilier's paintings. Dreamlike yet contemplative, Brasilier's expressionist paintings have long been espoused by both Western and Asian collectors.
Presented by