Perfumes of the Renaissance & Song Dynasty
Time:
Thursdays: 6 – 7:30pm; Sundays: 2:30 – 4pm
Venue:
Parfumerie Trésor – Olfactory Gallery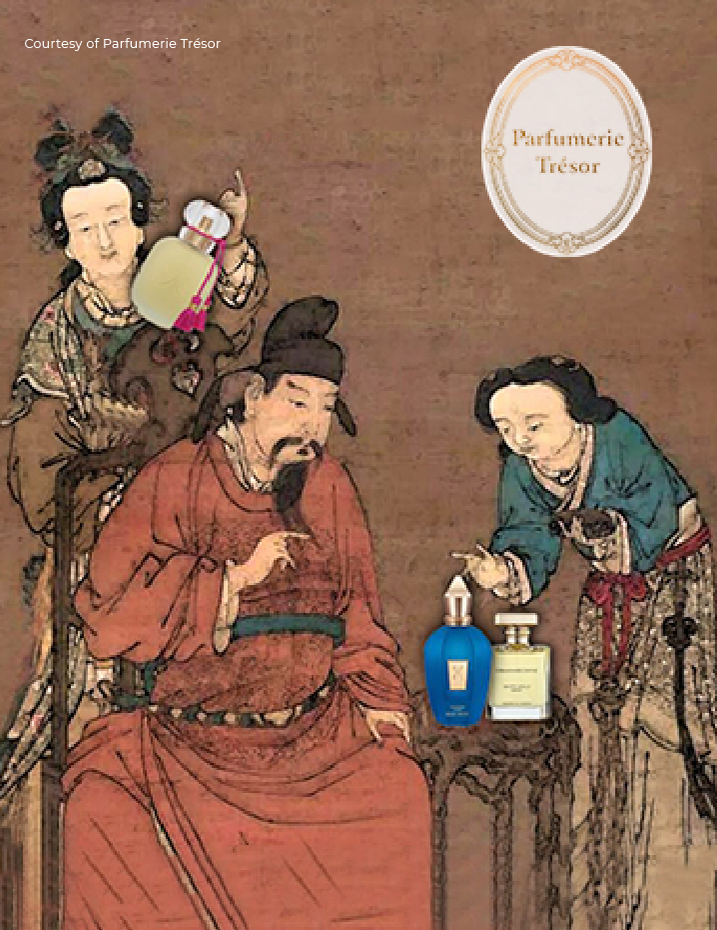 Perfumes of the Renaissance & Song Dynasty
As it was a prosperous time in China during the Song Dynasty, scholars had the interest to appreciate and understand the beauty of scent. Coincidentally, late Song Dynasty coincided with the beginnings of the Renaissance in the West, and it was during this period where the art and culture of scent began to bloom.
As such, we have invited Mr Samson Ng, history and antiques expert to share with us the influence and development of scent in Chinese culture. At the same time, he will be showcasing a collection of antique wares used to appreciate fragrance. Parfumerie Trésor will then introduce French perfume development during that period.
*Instructor: Mr. Samson Ng.
---
Dates: 11, 25 May; 8 June (Thu) & 7, 21 May; 4 June (Sun) 2023
By appointment: WhatsApp (6510 0922) / Email ([email protected]) / Online booking (www.parfumerietresor.com)
$200 redeemable towards spending of $1,000 or more in a single transaction on the same day of workshop.
The workshop is conducted in Cantonese and small groups.
Spaces are limited, and are on a first-come-first-serve basis.
---
The above discount offer can only be used once and in one transaction only;
The above discount offer cannot be used in conjunction with other promotions or discount offers;
Parfumerie Trésor reserves the final right of decision should there be any dispute on the above discount offer.
About Mr. Samson Ng
Ng founded "Heritage Antique & Jewellery" in 1979 and is the 3rd generation in the Chinese Antique Business. He has been sharing his knowledge through the course "Appreciating Ancient Chinese Ceramics and Investment". In addition, Mr. Ng also acts as a consultant in ancient Chinese ceramics and paintings.
With more than forty years of experience in ancient arts and artefacts, Mr. Ng strives to share and promote the history and culture of Chinese antiques with his students.
Presented by


In collaboration with