Date:
05 MAY - 24 JUN 2023
Time:
Tue – Sat: 11am – 7pm
Venue:
La Galerie Paris 1839
Admission :
Free admission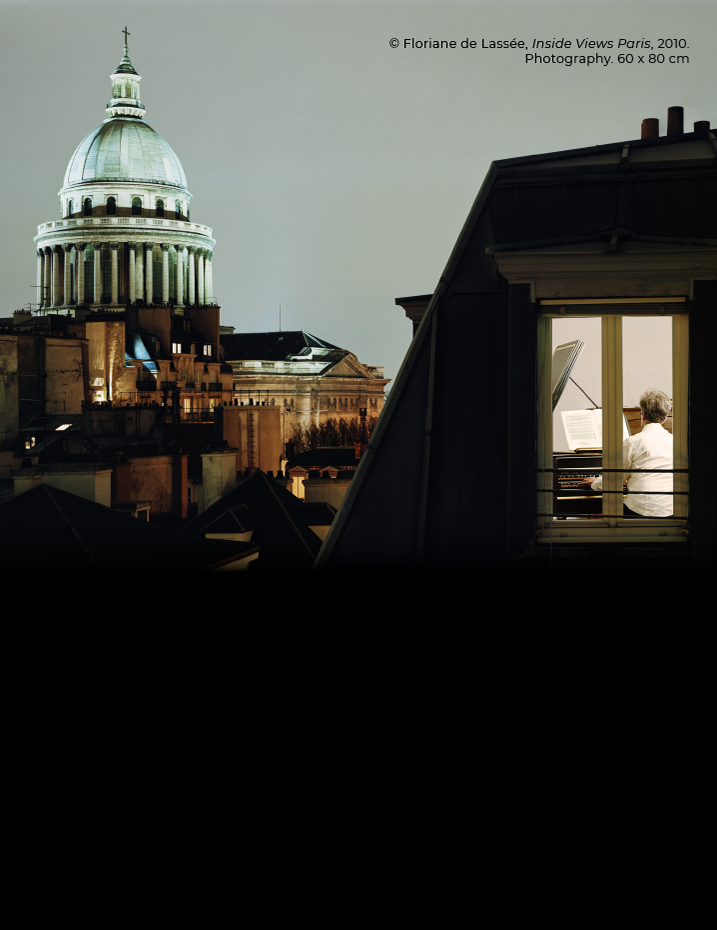 In the high insomnia megalopolis, splashed by stunning lights like so many islands of solitude, a heart beats, fragile, human. Alone on her balcony, Floriane de Lassée, suspended above the city, never stops watching night falls. Inside Views are so many open windows on the outside. On the ravenous city sprawling. On the inside too, inside the silence of solitude.
Biography
After a master's degree in art direction at Penninghen (Paris, France) in 2000 where Floriane de Lassée learned the basics of colour and image construction, she specialised at the International Center of Photography (New York City, USA) in 2004. There she discovered the large format camera. Her series of nocturnal stagings, "Inside Views" draws a mysterious and melancholic portrait of women living in megacities. Her latest monograph was released in 2022.
In 2012 – 2013, Floriane goes on the road around the world: "Half the sky" completes her initial urban photographs but speaks of diverse women's destinies; the other, "How Much Can You Carry?" is a reflection on the "weight of life", whether it is physical or more psychological.
Floriane is involved as co-artistic director in the environmental and social photography biennale that takes place outdoors in fifteen Parisian locations. The second PhotoClimat edition will take place in the fall of 2023 in Paris.
During the pandemic, Floriane finalised her project of metaphorical "mises en scenes" treating infertility, the place of bioethics in science and in the process of medically assisted reproduction, and more generally the evolution of the family in the 21st century.
Presented by