Shimmer of Memory – Solo Exhibition of Ziad Dalloul
Date:
20 MAY - 29 JUL 2023
Time:
Tue – Sat: 10am – 7pm
Venue:
Kwai Fung Hin Art Gallery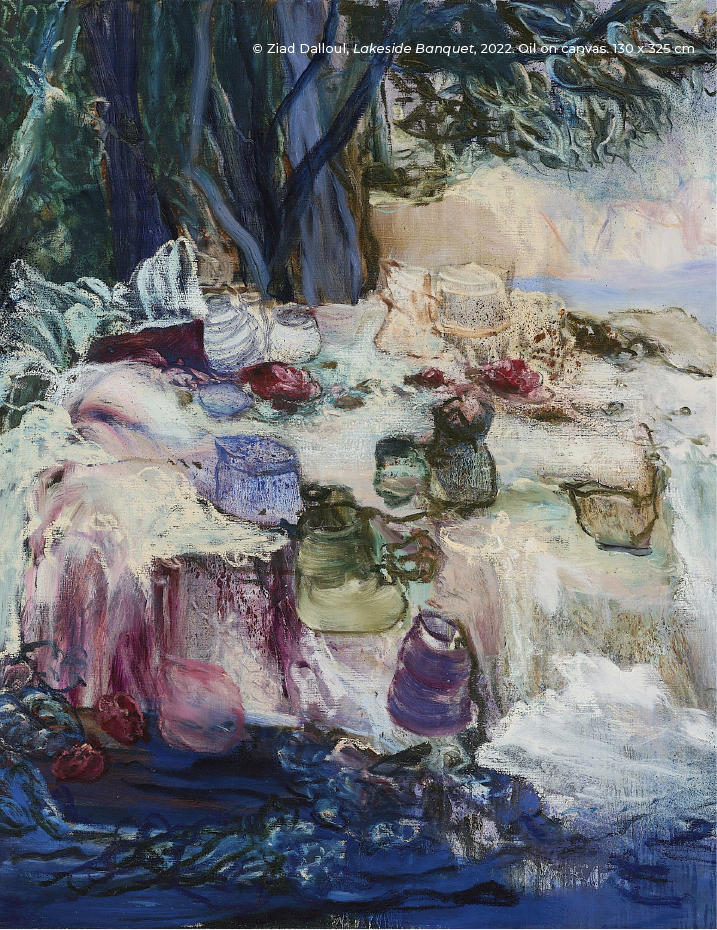 Shimmer of Memory – Solo Exhibition of Ziad Dalloul
Kwai Fung Hin is delighted to present the first solo exhibition of Franco-Syrian artist Ziad Dalloul in Hong Kong. He uses visual and sensory abundance to probe the boundaries between the natural and metaphysical worlds, using the symbolism of static objects, lived spaces, and the ever-changing natural environment to open up pathways between the visible and the imagined.
Biography
Born in Syria in 1953 and based in Paris since 1984, the accomplished painter and printmaker Ziad Dalloul creates landscape and still life paintings using traditional materials such as black and sepia ink, oil, canvas, and handmade paper. A graduate of the Faculty of Fine Arts, Damascus (1977), Dalloul taught art in Algeria before moving to Paris, where he obtained a degree from the École Nationale Supérieure des Arts Décoratifs (1987).
Skilled in painting, etching, and artists' books, Ziad Dalloul is considered to be among the most accomplished artists from the Arab world. His work has been published in collaboration with the acclaimed Syrian poet Adonis. He has been the subject of solo exhibitions in Paris, Italy, Belgium, Damascus, Jordan, Abu Dhabi, and Egypt. His works are included in prominent public collections, including the British Museum, London; the Bibliothèque Nationale, Paris; the Institut du Monde Arabe, Paris; Khalid Shoman Foundation, Amman, and Barjeel Art Foundation, Sharjah.
Presented by