Ville Gourmande
Date:
07 MAY - 03 JUN 2023
Time:
Mon – Fri: 2 – 6pm; Sat: 12nn – 6pm
Venue:
V54 Artist Residence
Admission :
Free admission. By appointment: https://bit.ly/3VzQaWc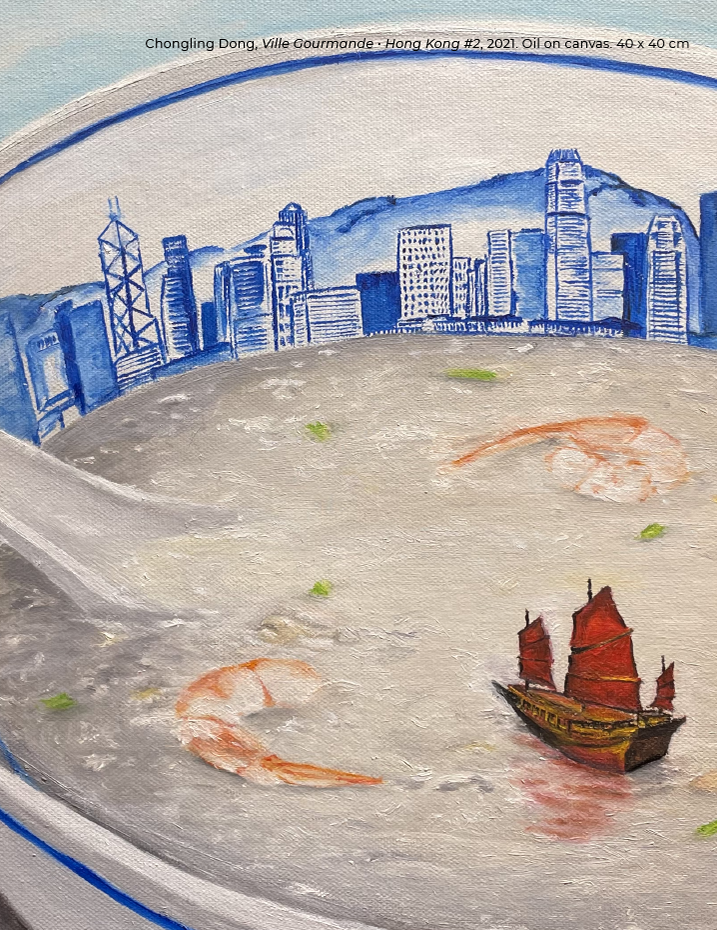 Ville Gourmande
Chongling is a traveller. She spent her early life in mountainous west China and French Alps, moved to Hong Kong ten years ago and fell in love with both France and Hong Kong as her second home.
Chongling loves culture. The best way to approach local culture is to discover its food and its unique transportation. What if the two were put together in a playful way? This was how the collection of Ville Gourmande (Gourmet City) was born.
The Ville Gourmande (Gourmet City) collection is rooted in people's everyday life, simple yet iconic, of a city full of liveliness.
Biography
Born and raised in Urumqi, educated in France, and now living in Hong Kong, Chongling loves culture and art.
Chongling loves travelling and gets inspiration from different cultures. As a freelance artist, Chongling is not limited to oil painting, but is also known as an interior designer, illustrator, translator, and popular science writer.
Artist Talk and Guided Tour
13, 20, 27 May 2023 (Sat) | 2 – 3:30pm
Closing Ceremony
3 June 2023 (Sat) | 4 – 6pm
Presented by


Venue Support


Acknowledgement


Sponsors