Cang Yuan: Awakening of Consciousness
Date:
02 JUN - 14 JUL 2023
Time:
Mon – Fri: 10am – 7pm; Sat: 12nn – 6pm
Venue:
Art of Nature Contemporary Gallery
Admission :
Free admission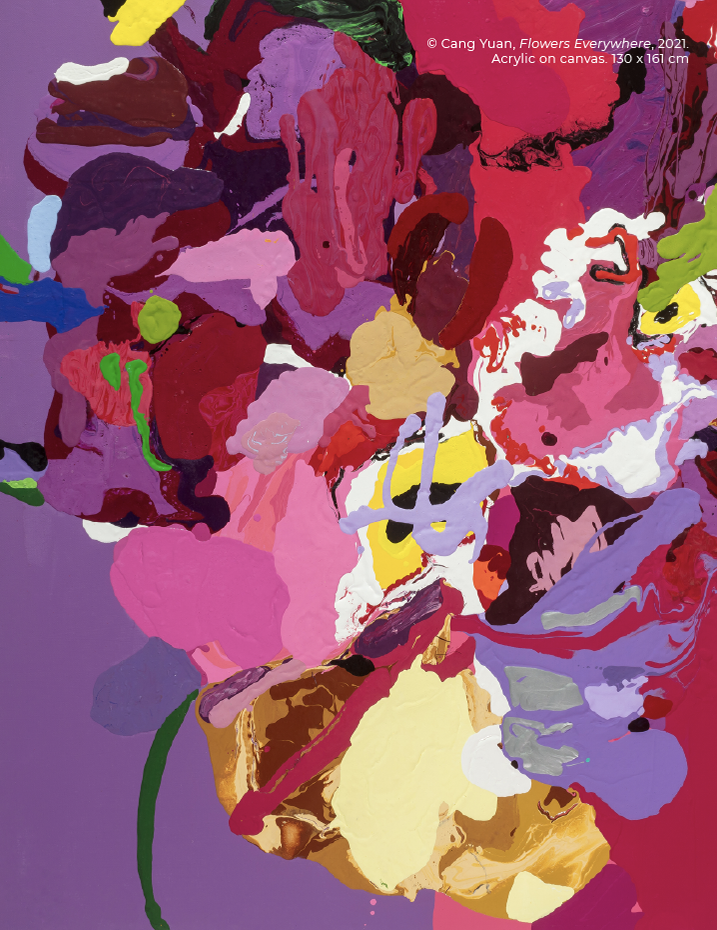 Cang Yuan: Awakening of Consciousness
Art of Nature grandly presents Cang Yuan: Awakening of Consciousness, a solo exhibition showcasing the abstract paintings from the Conscience series created by the French-based artist, Cang Yuan, during the Covid epidemic period. The theme Awakening of Consciousness grew out of the interpretations of the artist himself about his works in letters to friends.
"By finishing the first piece of work of this series, I slowly started to touch the essence of perception, as well as the essence of consciousness."
The latest series of works reveals the connection between the human body, spirit, desire, space, external experience, moral sense, and worldview. As his art is further cut off from realism and nature, he transformed his aesthetic approach from scenic poetry to philosophical and spiritual poetry, rooted solely in the internal experience. Breaking through the ordinary paradigm of abstract art, Cang further amplifies his unique painting language, masters the fusion of colours, and integrates philosophical reflections. Cang's distinct personality and unparalleled painting style will make a long-lasting impression on its audiences.
Biography
Born in 1979, French-based Chinese painter, holder of Doctorate in arts. He studied at the School of Plastic Arts at Paris VIII University and then at the Ecole Supérieure Libre d'Art de Paris (ESLAP) where he obtained the National Diploma of Doctor in plastic art. Currently he works as Deputy Director of the Ecole Supérieure Libre d'Art de Paris (ESLAP). Cang specialised in the study of portraits of the British painter Francis Bacon. He has also accomplished a series of research in philosophy, aesthetics, art history, and oil painting.
From Xi'an to Paris, Cang delivers his attitude and pursuit of perfection in his works through his life experience. His works present a bizarre, phantom-like landscape with gorgeous colours, fuzzy outlines, and poetic language. Influenced by Francis Bacon, the 'space' Cang creates in his works breaks through the framework and gives it a sense of 'infinity'. At the same time, he fuses the heroic temperament of Northwest Chinese with the Western contemporary abstraction. Because of his academic background in both philosophy and aesthetics, Cang's new research emphasises on artworks' aesthetic function and purity of vision while pursuing and discovering the artistic value of creation.
Presented by


Supported by