Swire Maestro Series: Stéphane Denève Conducts The Organ Symphony
Date:
09 JUN - 10 JUN 2023
Venue:
Concert Hall, Hong Kong Cultural Centre
Admission :
$480 / $400 / $320 / $240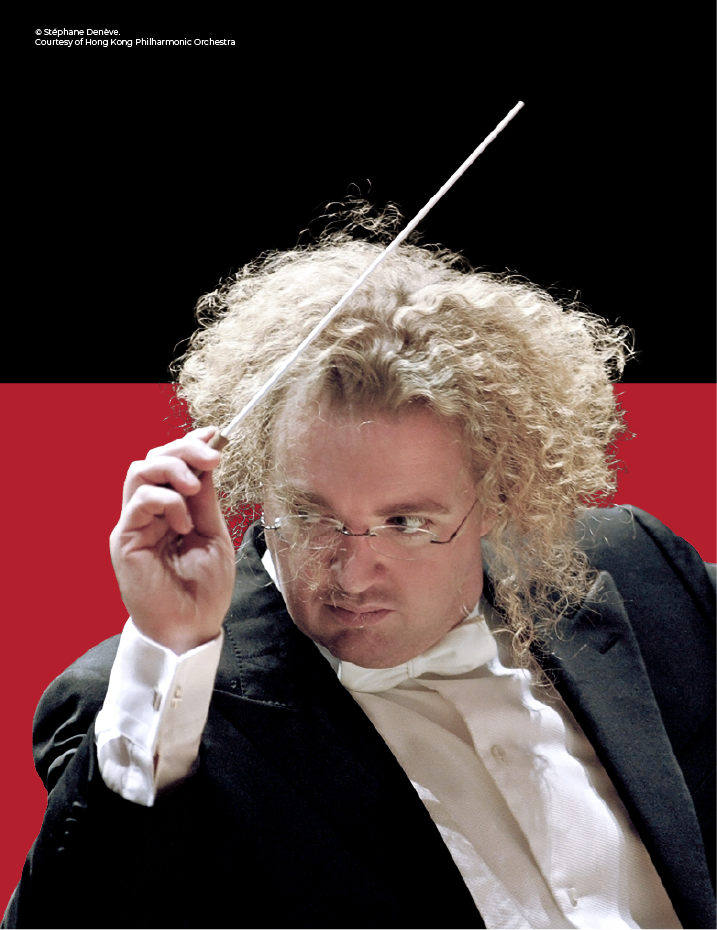 Swire Maestro Series: Stéphane Denève Conducts The Organ Symphony
Saint-Saëns' Organ Symphony is one of the world's best-loved classics, but live in concert it never gets any less thrilling! It's an electrifying showcase for the Hong Kong Cultural Centre's magnificent 8000-pipe organ: you've simply got to hear it for yourself. First, though, the great French organist Olivier Latry puts this colossal instrument through its paces in Poulenc's rip-roaring concerto, and his compatriot Stéphane Denève lights a fire, with a high-octave modern French classic.
The concert runs approximately 1 hour and 30 minutes with an intermission.
Creative Team List
Conductor: Stéphane Denève
Organ: Olivier Latry
Hong Kong Philharmonic Orchestra
Programme
G. Connesson – Flammenschrift
Poulenc – Organ Concerto
Saint-Saëns – Symphony no. 3, Organ


Hong Kong Philharmonic Orchestra
The Hong Kong Philharmonic Orchestra (HK Phil) is regarded as one of the leading orchestras in Asia. The orchestra's annual schedule focuses on symphonic repertoire, with conductors and soloists from all around the world. The HK Phil runs extensive education programmes, commissions new works and nurtures local talent. Recent recording projects with Jaap van Zweden include the complete Ring Cycle by Richard Wagner and Mahler's Symphony no. 10 (performing version by Willem Mengelberg) and Shostakovich's Symphony no. 10, which will be released in November 2022 (NAXOS). With Music Director Jaap van Zweden since 2012, the HK Phil has toured Europe, Asia, Australia, and on numerous occasions to Mainland China. Yu Long has been Principal Guest Conductor since the 2015/16 Season. Lio Kuokman was appointed as Resident Conductor in December 2020. The HK Phil won the prestigious UK classical music magazine Gramophone's 2019 Orchestra of the Year Award – the first orchestra in Asia to receive this accolade.
Ticketing Info
Tickets will be available at URBTIX from 14 Dec 2022 onwards
Please visit www.hkphil.org for more ticketing and discount information





Presented by


Cultural Partner