Recent Works by Chan Sik Kyin – Online Exhibition of 42 Oil Paintings
Date:
05 MAY - 30 JUN 2023
Admission :
Free of charge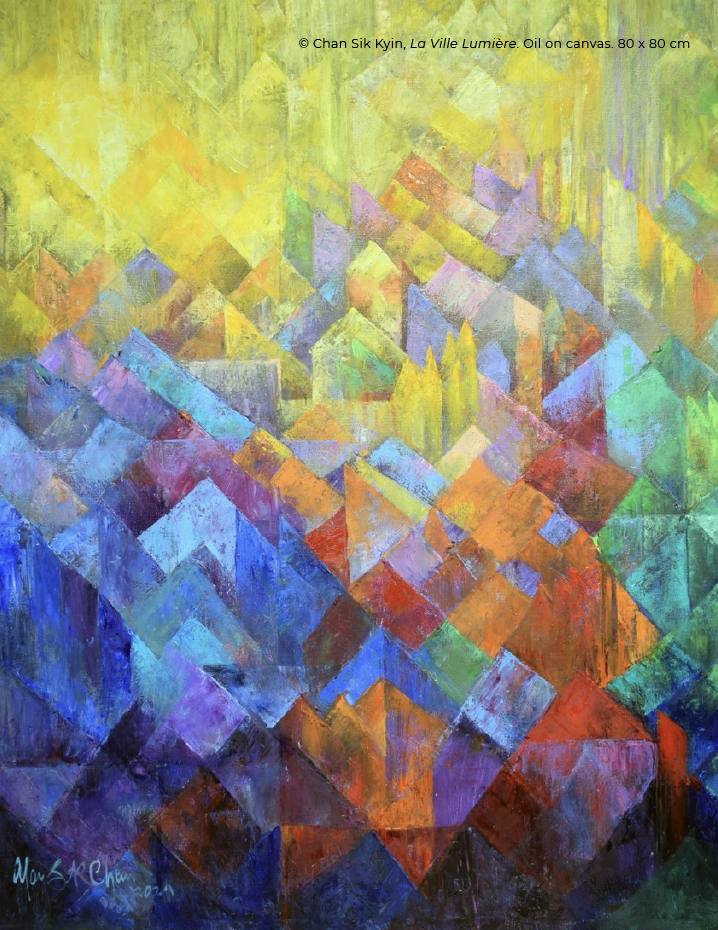 Recent Works by Chan Sik Kyin – Online Exhibition of 42 Oil Paintings
After the solo exhibition associated with French May at the Hong Kong Cultural Centre in 2019, Chan, like everyone else, has been going through a difficult time with the Covid pandemic situation. Nevertheless, during this period, he continued the creativity in his Paris and Hong Kong ateliers. The 2019 exhibition paid homage to the ruined Notre Dame de Paris. This time, Chan will present his series of abstract expressionist landscapes, which are inspired by scenes of mental imagery.
---
Biography
Born in Guangzhou, and raised in Hong Kong. Chan was educated in Taiwan, France, and Austria successively. He settled in France in 1979, and engaged in construction engineering, with a passion for writing and painting. His works have been exhibited in Paris, New York, Belmont, San Mateo, Vienna, and other places. He is the author of The Rhythm of Jade, Autumn Leaves in Paris, Wordless, Les Cerfs-Volants, Before the Ancient City of Athens, Sans Doute, Love Eternal, etc. After retiring from his career in Paris, he devoted himself to art creation. The exhibition held in Hong Kong in September 2017 was his second solo exhibition there. His book When We Face to Face with Modern Art was published in Hong Kong the same year.
Online Guided Visit and Zoom Conference
Every Sunday at 2:30pm
Closing Ceremony
30 June 2023 (Fri) | 6:30pm
Presented by