Philip Glass Quatuor à cordes No.9 - King Lear
Date:
05 MAY - 06 MAY 2023
Venue:
Theatre, Hong Kong City Hall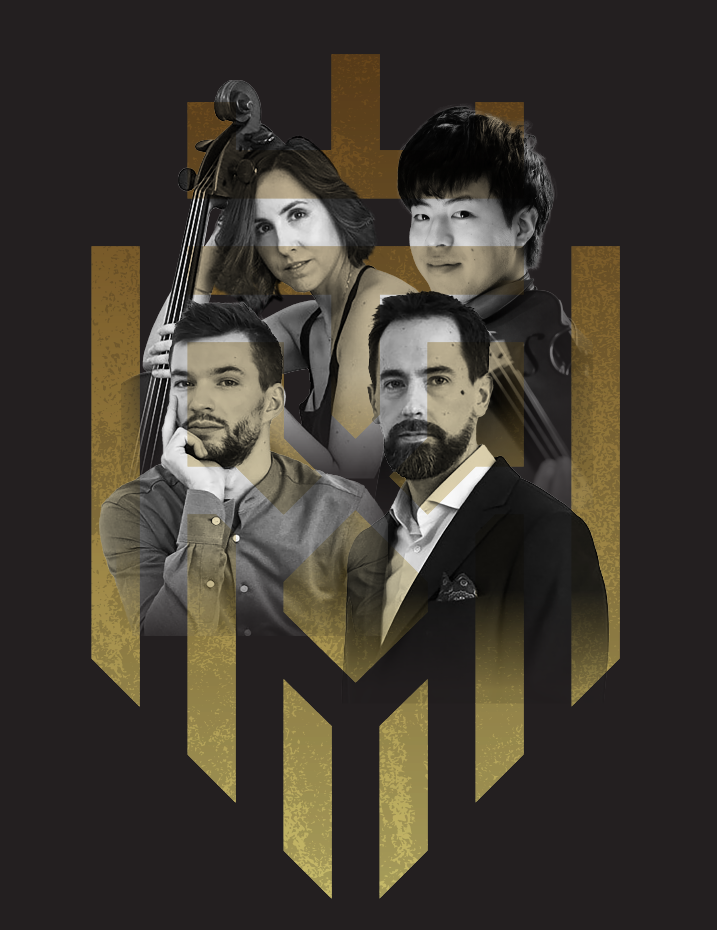 Philip Glass Quatuor à cordes No.9 - King Lear
Philip Glass' exceptional collaboration with Tana Quartet resulted in the creation of String Quartet No.9, based on the original score King Lear, which was produced for a Broadway production by Sam Gold.
When he was asked to compose incidental music for a Broadway production of King Lear in 2019, he immediately knew he wanted to write for the string quartet, "I know how to write for the string quartet. I love its range of emotion." This concert version of the play's score is his ninth work for the string quartet, a medium he employs to great effect to depict the turbulence, violence and despair at the heart of Shakespeare's classic tragedy.
To capture the world of King Lear in music, Glass immersed himself in the historical background that may have influenced its conception,"I began picturing what it must have been like to see this piece for the first time in 1606. The Gunpowder Plot (a failed attempt to assassinate King James I of England) had happened only months before, in November, and the theatres were closed until the spring. If the insurrectionists had had their way, the whole government, including the king, would have all gone down. That was an astonishing event to happen in England, and it tore the country apart in many ways. The idea that part of the population would try to take down the government–it was shocking."
For the original Broadway production, Glass spent weeks observing the actors in rehearsal, absorbing the play during the day and composing in the evenings. In this concert version, the stark dramatic landscape unfolds through Glass' characteristic repetitive structures, oscillating harmonies and gently sawing rhythms, punctuated by icy textures heralding the monumental storm to come.

Programme
Caroline Shaw - Entr'acte
Philip Glass - String Quartet No. 9, King Lear
Franz Schubert - String Quartet No. 14 in D Minor, D 810, Death and the Maiden
Tana String Quartet
Hailed as "impeccable players" (The Guardian), the Tana String Quartet was honoured with the Union of Belgian Composers' Fuga Prize, and the Octave de la musique for contemporary music. The Tana Quartet has also appeared at prestigious festivals and concert series worldwide, including Philharmonie de Paris, Palau de la Musica, Vienna's Konzerthaus, Villa Medici, IRCAM/Manifeste, Darmstadt, Wigmore Hall, Phénix Valenciennes, and Lille Piano(s) Festival. Since its founding in 2010, Tana has consistently acted as a champion of new works, having premiered over 250 pieces by leading composers such as Ivan Fedele, Philippe Hurel, Hector Parra and Philip Glass. They have been crucial advocates for the saturist movement, working closely with Franck Bedrossian, Raphael Cendo, and Yann Robin, whose works are featured on their album Shadows. The quartet has released twelve albums, including Philip Glass 's complete works for string quartet, recognized by Classica magazine as the best album of 2018. Their album Volts, featuring music for string quartets and electronics, was acclaimed as marking "a landmark in the history of the quartet genre" (classiquenews. com).
Founding Violinist: Antoine Maisonhaute
Violinist: Ivan Lebrun
Violist: Takumi Nozawa
Cellist: Jeanne Maisonhaute
Ticketing Info
Tickets will be available at URBTIX from 2 March onwards
Half-price tickets available for Full-time students, senior citizens aged 60 or above, people with disabilities and minders, CSSA recipients and membership cardholders of Alliance Française de Hong Kong (Limited quota, first come, first served)
Group booking

5% off for 4 - 6 standard tickets
10% off for 7 or more standard tickets
Audiences can enjoy only one of the above discount schemes for each purchase.
Please visit the ticketing information page for more details.
Presented by


Exclusive Sponsor