Lecture: Panorama: An Overview of Contemporary Theatre in France
Date:
14 JAN - 15 JAN 2023
Time:
14.01.2023 (Sat) 11 am-1pm; 3 pm-5 pm 15.01.2023 (Sun) 3 pm-5 pm
Venue:
We Draman Blackbox Theatre
Admission :
Price: $40/ session; Package discount: $100/ 3 sessions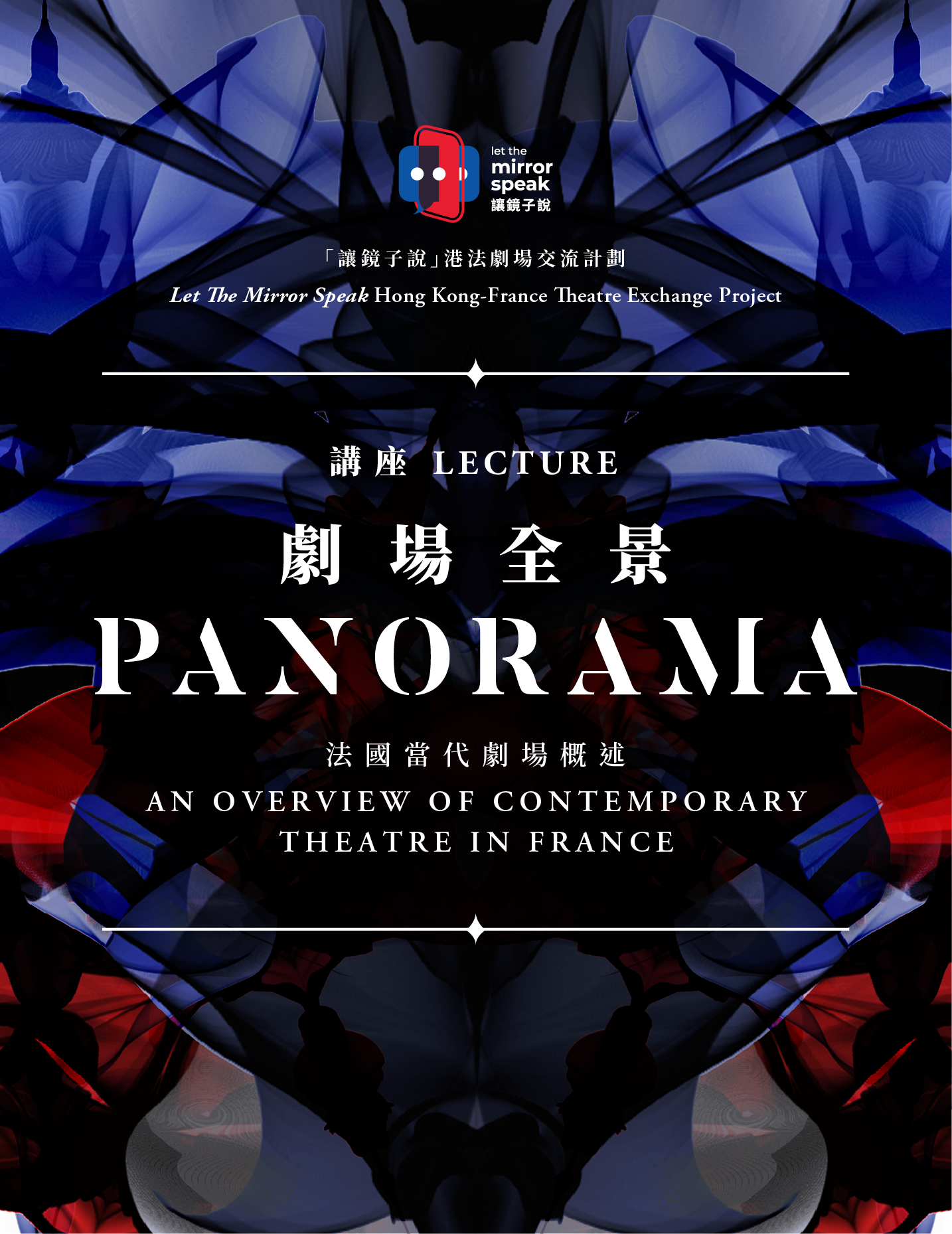 Lecture: Panorama: An Overview of Contemporary Theatre in France
Invited by French May Arts Festival, French playwright and director Nicolas Kerszenbaum will visit Hong Kong and kick off a two-year Hong Kong-France theatre exchange project, "Let the Mirror Speak", with a lecture series entitled "Panorama: An Overview of Contemporary Theatre in France".
The lecture will focus on three artists or groups, supplemented by the Artist's commentary and Q&A sessions, allowing Hong Kong artists or students of performing arts to understand the three major categories of contemporary theatre in France - documentary theatre, narrative theatre and performance theatre, and to gain a deeper understanding of the social and economic specificity of French public theatre, which eventually, will be developed into a conceptual, economic and political toolkit for non-French artists and students to explore other performing art horizons.
The lecture series consists of three sessions of two hours each.
Conducted in English

Biography
Nicolas Kerszenbaum
A director and playwright, with a degree in performing arts and economics, he founded the theatre group "franchement, tu" in 2005, with which he created some twenty creations.
He recently created A Thai Mirror in Bangkok (in collaboration with the Thai company B-Floor Theatre, 2022), Persephone (2022) and A Beautiful Stranger (2019) for La Poudrerie – le Théâtre des Habitants.Two ghost cities in La Habana (2018). Swann, adapted from the novel by Marcel Proust (Artcena winner, 2017), A New Hero (2014, played over 150 times).
This year, he will adapt Heart of Darkness, by Conrad, as a night walk in a forest; Kairos, a four-episode theatre series (2023, winner of Villa Médicis Hors Les Murs).
He has also worked with the Tréteaux de France, a National Dramatic Centre, for the creation of L'enfance à l'oeuvre (Festival Avignon In, 2017), Ping Pong (played more than 300 times), Oblomov (2020). He is a regular theatre teacher for La Sorbonne University and several French high schools.
''Let the Mirror Speak'' Hong Kong-France Theatre Exchange Project
Through the looking glass, enter the parallel universe of theatre.
French May Arts Festival presents, Let the Mirror Speak, a two-year Hong Kong-France theatre exchange project. Playwrights and directors, Hoi Fai Wu (Hong Kong) and Nicolas Kerszenbaum (France) will reside in Paris and Hong Kong, respectively, for multiple phases. During the process, they constantly search for their self-identity, reflecting the inner dialogue like a mirror, tracing back their culture and history. Together with materials collected during residency, their inspiration will be developed into a series of activities, lectures, and theatre works in parallel perspectives, reflecting Hong Kong and French culture in double layers.
This Project is financially supported by the Arts Capacity Development Funding Scheme of the Government of the Hong Kong Special Administrative Region
The content of this activity does not reflect the views of the Government of the Hong Kong Special Administrative Region
Presented by


Project Grant


Co-produced by


Artistic Partners


Supported by


Partner