Talk: Discover Serge Gainsbourg
Date:
30 MAY - 30 JUN 2022
Admission :
Free online replay until 30 June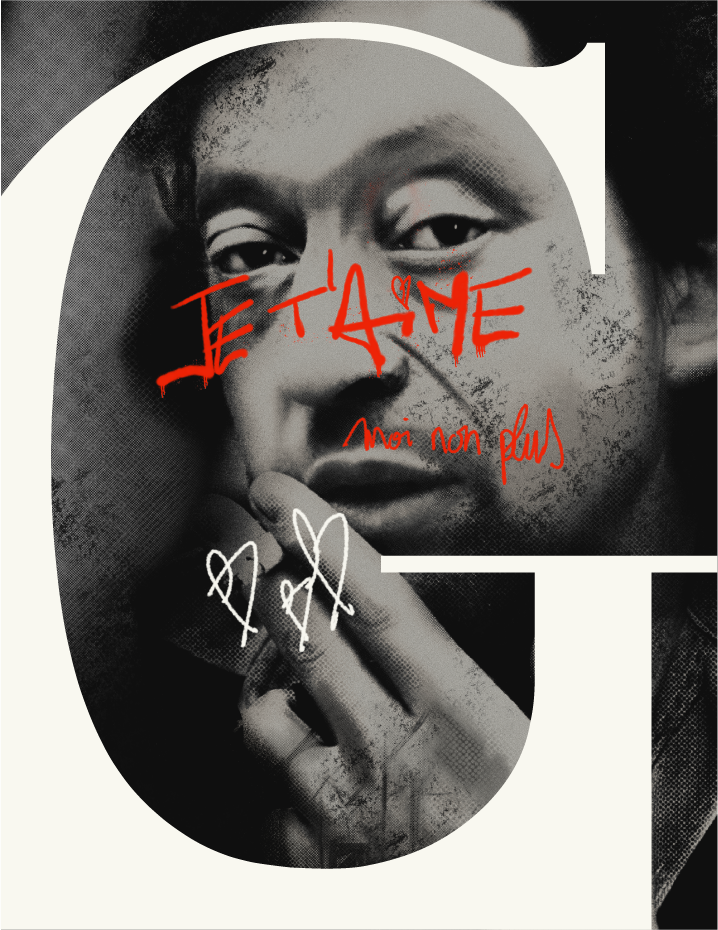 Talk: Discover Serge Gainsbourg
Serge Gainsbourg is the unprecedented and unparalleled master of French music, lyrics and melody. His charisma has influenced generations of young people, and his text and music will endure forever. At the same time, he was a controversial figure, who played with scandal and provocation.
This talk will introduce you to this daring yet brilliant artist, by analysing Gainsbourg's musical style and lyrics, such as the utterly famous song Je t'aime, moi non plus which, at its time, accelerated sexual liberation.
*This talk contains sensitive topics, parental guidance is recommended for audiences aged under 16.
Creative Team List
Speakers: David Cordina, CMgroovy, Alan Kwan
Registration
Conducted in Cantonese and English. Please click here for full recording of the event, this link is valid until 30 June 2022.
Biographies
David Cordina
With a literary background, David has been Alliance Française's Director of Studies since 2017 and manages AF's department of French language. As a teacher of French as a foreign language, he has worked in France, Turkey, India, and now in Hong Kong. David Cordina has a degree in French literature, pedagogy and digital education. He also received musical training at the Conservatoire de Paris 12e and the Conservatoire régional de St-Maur in oboe and lyric art. Educational expert for France Education International (2014-2017), he is interested in the mediation between cultural and educational practices.
---
Alan Kwan
Alan Kwan is an award-nominated jazz guitarist, composer, producer and educator. Kwan was born in Hong Kong and started playing guitar at the age of 14. Kwan devoted himself to jazz under the tutelage of local jazz musicians Ted Lo and Eugene Pao before embarking on his journey as a jazz artist. In 2009, Kwan moved to the United States to further pursue his studies in music at the University of North Texas and studied privately with David Berkman, Paul Bollenback, Stefan Karlsson, Rodney Jones, as well as many other renowned musicians. He took his pursuit of jazz music further by completing Master of Music in Jazz Performance at Queens College, City University of New York in 2017.
Kwan has actively performed in New York, Texas, Tokyo, Taiwan and Hong Kong. He has performed or recorded with a number of well-known jazz musicians with performances ranging from jazz gigs, stage performances to outdoor performances.
Kwan appeared on various music festivals and received three nominations including the best album, best album producer, and best composition for the 31st Golden Melody Awards. Alongside his performance career, Kwan has been invited to conduct master classes in Hong Kong and Taiwan. He was also a semi-finalist of the International Songwriting Competition in 2016-2018.
---
CMgroovy
CM is an electric and upright bassist, he is also an award winning music producer, music director, composer, & arranger. CM's music reflects the electrified, groovy, edgy style of vibrant Hong Kong, his home town. Since 2005, CM has worked with top notch cantopop stars since, world class classical artists, multi-national corporations and acclaimed theatre companies, he is without a doubt among one of the most versatile musicians, producers and music directors in the field.
CM is an up and coming pop music arranger and producer, known for his ability to fuse edginess and style into Cantopop music. His recent work with Vincy Chan received rave reviews from critics and fans, and has brought home numerous awards, including two top-ten single of the year award, two 'Grand Slam' singles (No. 1 in all radio and TV stations chart), and album 'Dark Light of the Soul' was best selling album for multiple weeks.
CM was the music director for the most popular talent competition/reality TV show in 2018, 'King Maker' by Viu TV. The 60-episode show created a huge following and was all the rage during its airing in 2018, and pop sensation MIRROR, and comical quartet ERROR were created subsequently, where members are contestants of the programme. CM continued his tenure as music director for 'King Maker II', 'King Maker III' & 'King Maker IV'.
CM is a top tier bass player in Hong Kong, performing hundreds of concerts and tours around the world alongside local pop icons since 2005. Apart from engagement in pop music, CM is also the leader and bassist of indie funk/soul septet The Majestic G and a member of jazz group NTBM, to satisfy his curiosity and appetite for music outside of the pop scene.
CM is privileged to have the opportunity to perform with some of the best icons in classical music, such as world-class tenor singer Andrea Bocelli, distinguished violinist Yao Jue and the Hong Kong Sinfonietta. He has also worked with various musical theatre companies such as the Hong Kong Repertoire Theatre, HKAPA, W creative, Zuni Icosahedrons and Actor family.
CM is endorsed by world-renowned Italian bass amplifier brand Mark Bass and high-end in-ear monitor FIR Audio.
All the content of talk are independently produced by the organiser/creative team, and do not reflect the views or opinions of the Programmes nor the Sponsor.
The presenters reserve the right to change the speakers and programme content.
Co-presented by


Exclusive Sponsor