A Workshop To Uncover Your Personality & Perfume Type
Date:
01 MAY - 30 JUN 2022
Venue:
Parfumerie Trésor - Sensory Vault / Parfumerie Trésor - Olfactory Gallery
Admission :
$220, *HK$200 is redeemable on perfume products on the day of the workshop. By Appointment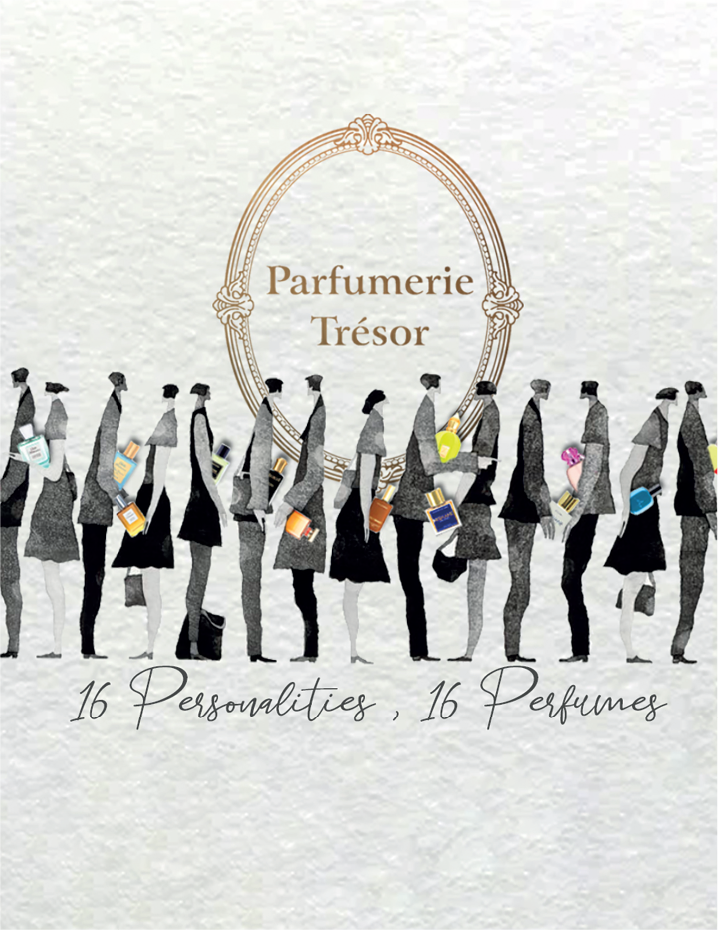 A Workshop To Uncover Your Personality & Perfume Type
Perfumes have long been a part of French culture. Not only do they bring joy and happiness to us, but also help us create different images. Together with a registered psychologist, we have developed a special system that uses the official MBTI type test to help you find your personality type. From here, you will discover the perfect perfume to match your personality!
We'll walk you through a 45-minute session, starting with a set of 4 questions. Your responses and reactions in different situations will reflect your personality. Everyone adapts to their surroundings according to their personality. Its attitude and way of life are thus affected. Knowing your own and others' personality types can help explain different people's reactions, interests, career paths, and better understand each other.
Fragrance acts as the invisible accessory to your personality, and you will be able to choose the right one for the image and personality traits you want to highlight.
Parfumerie Trésor
Opened in August 2014 as Hong Kong's first and only artistic perfume boutique. Our aim is to introduce the premium, luxurious and exclusive independent perfume brands to Hong Kong and Asia's patronages.
Parfumerie Trésor is home to 21 niche and artistic brands that we have gathered from all over the world and made its debut in Asia. Located at Elements, Tsim Sha Tsui and Landmark, Central, we hope to bring a new fragrant experience to everyone.
Presented by