Zao Wou-ki
Date:
15 JUN - 09 SEP 2022
Admission :
Free Admission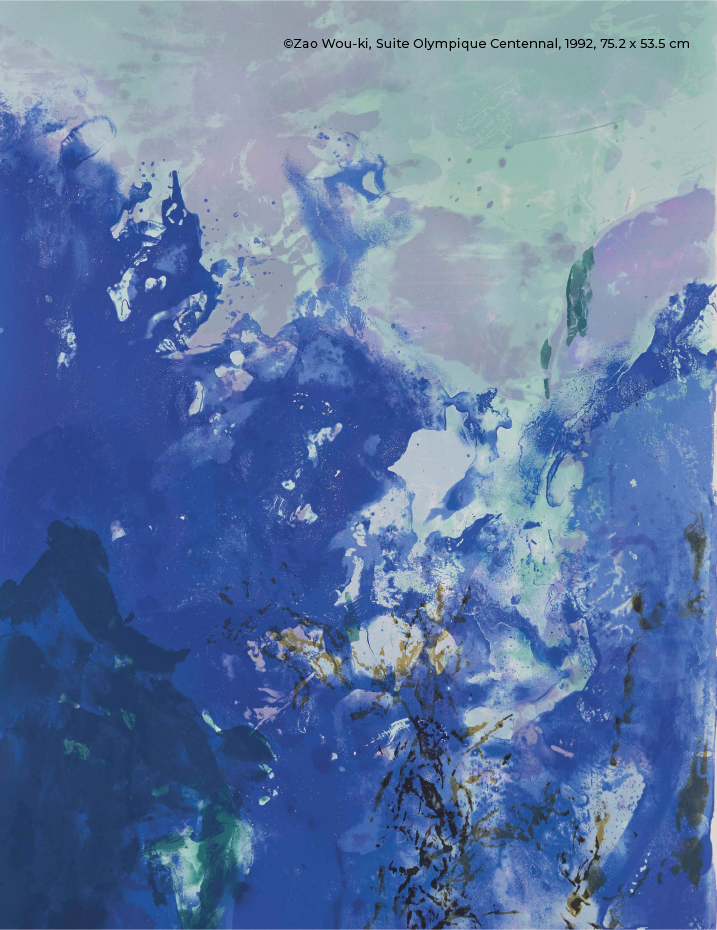 Zao Wou-ki
Alisan Fine Arts is honoured to announce its fifth solo exhibition for renowned Chinese-French artist Zao Wou-ki (1920-2013). Tracing Zao's extensive career are works from 1950s to 1990s, including oil paintings, ink paintings, watercolour and print. This exhibition is the last in a series that the gallery has organised to mark its year-long 40th anniversary celebration. Also on display is a selection of archival material highlighting the longstanding friendship between the gallery and the artist. The catalogue is available.
Born in Beijing in 1920, Zao was a student of Lin Fengmian, the pioneer of modern Chinese painting, at the National College of Art in Hangzhou before he left for Paris in 1948. While drawing from his Chinese roots, he became an exponent of Lyrical Abstraction after becoming inspired by Western artists, in particular, Paul Klee. Zao passed away in 2013.
Alisan Fine Arts began showing Zao's works in 1983, before he was well-known in Asia. This was followed by solo shows in 1993, 1996, 2003, 2009, each accompanied by a printed catalogue. The exhibition in 1993, held in conjunction with French May, marked Zao's very first selling exhibition in Hong Kong.
Biography
Born in 1920, Beijing into a scholarly family, Zao studied at the National College of Art (now China Academy of Art) in Hangzhou under Lin Fengmian (1900-1991), the pioneer of modern Chinese painting. In 1948, he left for Paris where he spent most of his artistic career. In 1951, in the museums of Bern and Geneva, Zao discovered Paul Klee's paintings, which led to the gradual change of his work from figurative to abstract. Working mostly in Western medium for the next 20 years, it was not until 1971 that he returned to ink painting. In 1993, he was awarded the Commandeur de la Légion d'Honneur, and in 2006 he was made Grand Officier de l'Ordre de la Légion d'Honneur. He passed away in 2013, Switzerland.
Important exhibitions have been held at the Grand Palais in 1981, Palace Museum Beijing in 1983, with retrospectives at Taipei Fine Arts Museum in 1993, Kaohsiung Museum of Fine Arts in 1995, Hong Kong Museum of Art in 1996, Galerie Nationale du Jeu de Paume, Paris in 2003-04. His works have been widely collected by important museums, including the Museum of Modern Art, New York; the Asian Art Museum of San Francisco; Museum of Fine Arts, Boston; Tate, London; Musée d'Art Moderne de la Ville de Paris; National Osaka Art Museum; Hong Kong Museum of Art, M+.
Presented by