Reverie: Landscapes by André Brasilier
Date:
20 MAY - 11 JUN 2022
Venue:
Opera Gallery Hong Kong
Admission :
Free Admission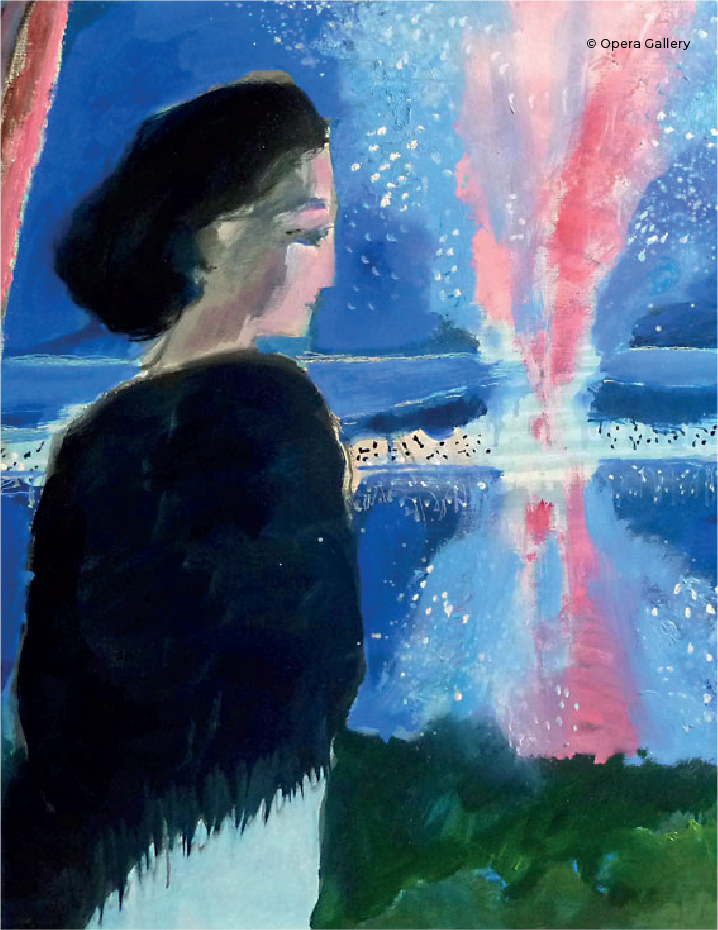 Reverie: Landscapes by André Brasilier
Opera Gallery Hong Kong is honoured to present Reverie: Landscapes by André Brasilier. Born in Saumur, France, in 1929, Brasilier studied painting at the École des Beaux-Arts in Paris, followed by a 3-year sponsored residency at the Villa Medicis in Rome after winning the Florence Blumenthal Award and the Prix de Rome. Painting for over 70 years, Brasilier has developed an artistic approach that is distinctively poetic and expressionistic, influenced by Expressionist works and classical and jazz music. The artist has always possessed a special affinity for nature, evidenced by the recurrence of horses, forests and plains, rivers, and skyscapes. Apart from his affection for the equestrian world and bucolic landscapes, Brasilier's wife, Chantal, has been a lifelong muse for the artist. In the upcoming exhibition, a selection of over 20 paintings will take us into the realm of surreal romance populated by spirited horses sprinting across the shoreline, enchanted forests covered by candied snowfall and pensive women lit by moonlight. Brasilier's paintings allow us to contemplate a golden moment. A dream, a delicate reverie, a moment of lyricism for the eyes and for the soul to escape into.
Opera Gallery
Founded by Gilles Dyan in 1994, Opera Gallery is one of the leading international dealers and representatives of Modern and Contemporary Art. Opera Gallery is established worldwide with galleries in prime locations such as New York, London, Paris, Monaco, Geneva, Dubai, Singapore, and Hong Kong. Since its inception, Opera Gallery has strived to offer museums, foundations and private art collectors unique access to a diversity of Modern and Contemporary artists through an exciting programme of curated exhibitions and high profile art fairs. In addition to the extensive and varied curated programme of exhibitions within our gallery network, Opera Gallery secures and protects the heritage of established Modern and Contemporary artists through collaborations with museums, art centres and foundations around the world. Born 1929 in Saumur, France, André Brasilier studied at the École des Beaux-Arts in Paris, and resided at the Villa Medici in Rome from 1954 to 1957. Blending abstraction and expressionism, Brasilier's lyrical, dreamlike paintings explore an intimate communion with nature. He has since been honoured with major retrospectives both at Russia's renowned State Hermitage Museum in Saint Petersburg in 2005 and at the Museum Haus Ludwig für Kunstausstellungen Saarlois in Germany in 2007.
Presented by