SANS BRUME: Immersive Exhibition in an Artist Studio
Date:
06 MAY - 29 MAY 2022
Time:
Fri and Sat: 11am – 12nn & 2pm – 3pm
Venue:
chaussette b. studio, Pak She San Tsuen, Cheung Chau Island
Admission :
Free Admission. By Appointment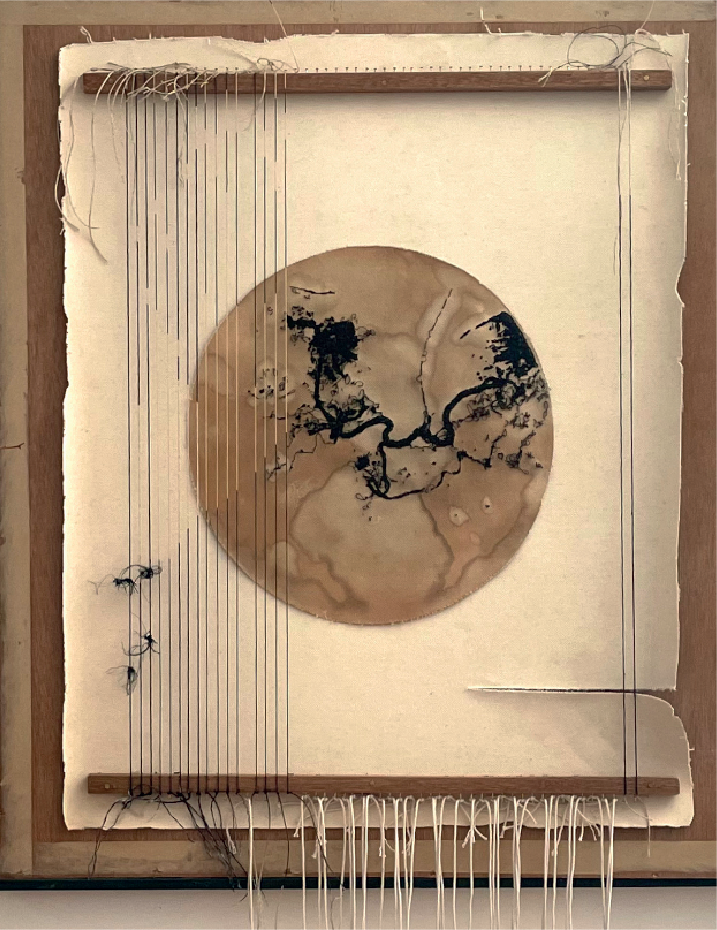 SANS BRUME: Immersive Exhibition in an Artist Studio
Presented by chaussette b., SANS BRUME is an immersive poetic exhibition in her artist studio. A fascinating path in the world of alcohol moderation and sobriety. Through different media from painting to embroidery, chaussette b. shares the benefits and unexpected discoveries associated with moderation and sobriety. In this exhibition, the artist explores the mechanisms of the brain to encourage herself to break free from alcoholism and understand the myriad of alcohol-related neural connections.
It is an intimate exhibition where the artist presents artworks that have never been showcased before. Stepping inside her studio in a typical 50s house in Cheung Chau, you will have the chance to be part of an immersive exhibition where you can see her works in progress, discover how her surroundings have shaped her art, and listen to her discussions on her creative process.
Programme
Free Guided Tour of the Exhibition (1 hour)
Date & Time: Every Fri and Sat, 11am & 2pm
*Limited to 10 people each slot
---
Artist Talk and Guided Tour (1 hour 30 mins)
Date & Time: 22 May 2022 Sunday, 2pm
*Limited to 10 people
---
Closing Ceremony with French Multi-Instrumentalist Musician Corinne Chon (1 hour 30 mins)
Date & Time: 29 May 2022 Sunday, 4pm
*Limited to 20 people
---
By Appointment: [email protected]mail.com
Email your preferred day and time slot. Confirmation and ticket will be sent 2 weeks prior to the event with exact location of the artist studio.
Biography
chaussette b. (pseudonym) is a Hong Kong-based visual artist born in France in 1978. After 15 years in the fashion industry in Paris and Hong Kong, she decided to develop a personal, creative project.
Her, what she has termed, paintography, is a method that evolved out of her joy of editing photographs and the power to make new stories emerge by adding and combining elements taken from the material world. She has now moved from paintography into multidisciplinary media work and sculpture, continuing to find and reuse materials around her. Her artworks are personal, weaving stories and meanings for deeper learning, sharing and healing.
chaussette b. has held solo and group exhibitions in Hong Kong and Taiwan, and her works have also been exhibited in Inter-island Festival, Cheung Chau Wave and Art Taipei etc.
Presented by