The Ink・Voyageurs
Date:
05 MAY - 02 JUN 2022
Time:
Tue – Fri: 11am – 7pm, Sat: 12nn – 5pm, Sun, Mon and Public Holidays: By Appointment
Admission :
Free Admission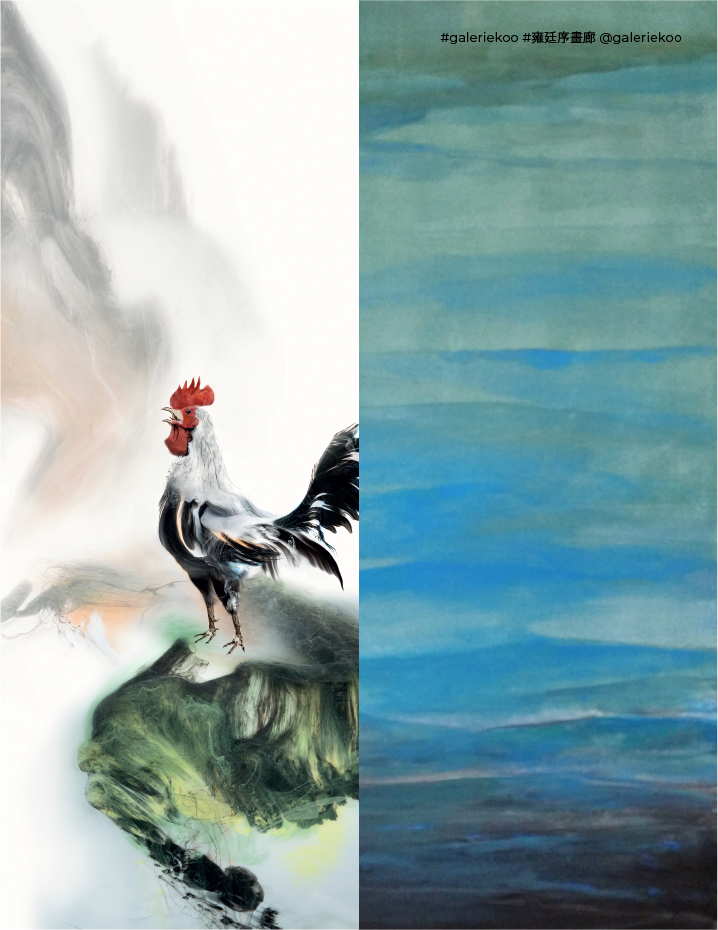 The Ink・Voyageurs
Ink is a unique medium of Chinese painting. Literati and writers of all times have been studying its ingenious use on paper. In contemporary times, many artists are looking for a new way out in ink and wash art.
Lu Jun's photographs draw on the three most basic elements of Chinese ink painting (water, ink, and paper), combined with modern photography techniques, to create dynamic and poetic ink photography works in both form and colour. Under the artist's hands, the essence of traditional ink painting is brought to life in the photographs, blended in the dreamy clouds of colour, reinterpreting and sublimating one of the most classic forms of traditional Chinese art.
Tan Jian Chung mainly creates paintings and uses natural landscapes as the main theme in different series of creations: mountains, seas, rivers, clouds, etc. The painting is a combination of traditional and modern trends, such as the colours of the Dunhuang cave paintings and the chromatic theory. The combination of figurative and abstract forms of expression expresses the realm sought by the ancients.
Biographies
Lu Jun: Graduated from Wuhan Institute of Technology (now Wuhan Polytechnic University) in 1983, he started to engage in experimental and conceptual photographic creation in 1994 and combined ink painting with photography and computer technology to create the series Chinese Real Estate Dreams in 2005. In 2009, Lu was honoured in London as one of the World's top 100 artists—Creative Genius: 100 Contemporary Artists. In 2015, he won the Silver Award for Digital Art at the 10th Florence Biennale of Contemporary Art.
---
Tan Jian Chung: Born in 1976 in Tainan, Taiwan. During his four years at university, he worked mainly with ink and wash and participated in exhibitions throughout Taiwan, winning numerous awards from 1995 to 2001. In 2001, he went to study French in France. From 2002 to 2003, he studied art history at the Second University of South Western France. In 2003, he entered the Department of Plastic Arts at the Strasbourg Higher School of Decorative Arts, and in 2005, he obtained the National Diploma in Plastic Arts (DNAP) and in 2007, he obtained the Higher Diploma in Plastic Expression (DNSEP). In 2009, he continued his PhD in Fine Arts at the University of Lorraine, where his thesis research focused on curatorial, modern and contemporary art historical theories, on interdisciplinary curatorial and cultural geographic trends in the context of exhibitions at the Centre d'art et de culture de Pompidou in Paris, France. After completing his PhD thesis in 2016, he has been actively involved in exhibitions across Europe.
Presented by