French Music Project at CUHK
Venue:
The Chinese University of Hong Kong Lee Hysan Concert Hall with Livestream on YouTube
Admission :
Free Access with Registration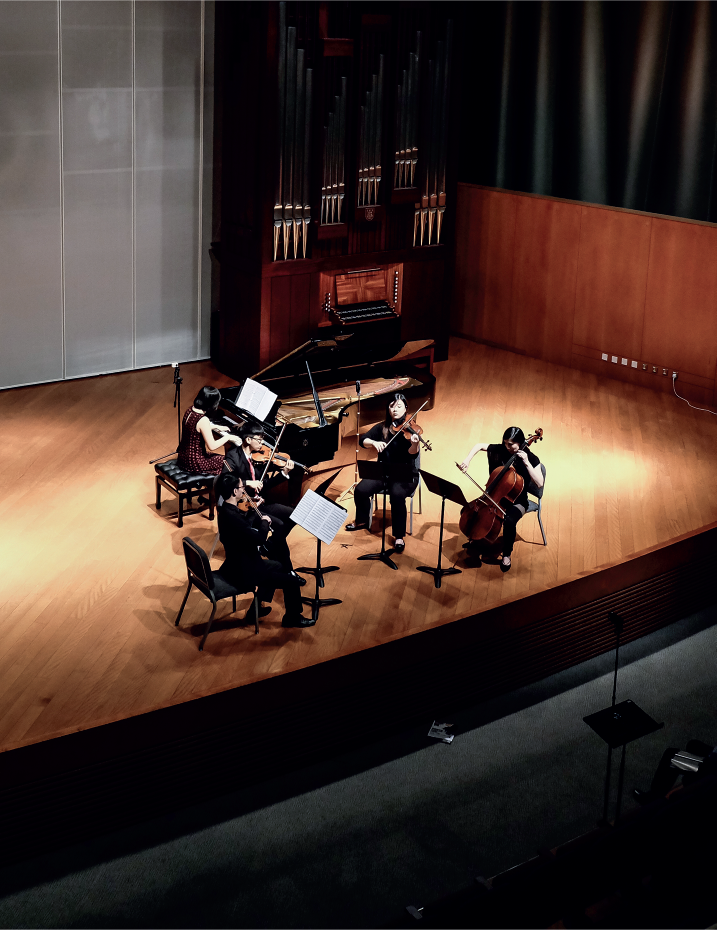 French Music Project at CUHK
French Music Project at CUHK 2022 brings together its talented students and performance faculty for collaboration and exploration of French music. Together with students from the Department of Music, pianist Poon Kiu Tung and guest artists will perform chamber music from 17th to 21st century greats.
Programme
Chamber musical works by French composers
Department of Music at the Chinese University of Hong Kong
Founded in 1965, the Department of Music at the Chinese University of Hong Kong has been providing practical and academic training in both Chinese and Western music for over half a century. It is Hong Kong's first degree-granting music department and was awarded its first BA diplomas in 1969. Its graduates hold leading positions in Hong Kong and abroad, and have contributed much to Hong Kong's music development. Today, there are about 130 undergraduate students enrolled in programmes leading to a BA in Music, and over 100 students in the postgraduate programmes.
Young Steinway Artist Kiu Tung Poon appeared as recitalist and collaborative pianist on concert stages in the US, Europe, and Asia, and in festivals including Tanglewood and Aspen in the US, Wiener Konzerthaus in Austria, and Great Wall in Beijing. As an advocate of new music, she was privileged to work with today's foremost American composers and her interest in Chinese-Western syncretism in music resulted in numerous recitals and lectures on contemporary Chinese composers. Her world premiere of Mark Morris/Samuel Barber's Excursions with Mark Morris Dance Group received an enthusiastic review by critics writing for The New York Times and Boston Phoenix. Graduated from the Indiana University Bloomington and the University of Texas at Austin with a DMA in Piano Performance, she currently teaches at her alma mater, the Chinese University of Hong Kong, as a lecturer in Performance and serves as the performance stream coordinator in the Music Department.
Presented by