Praise to Women: Between Freedom and Love
Venue:
Tuen Mun Town Hall Auditorium
Admission :
$280 / $140 (Concessionary)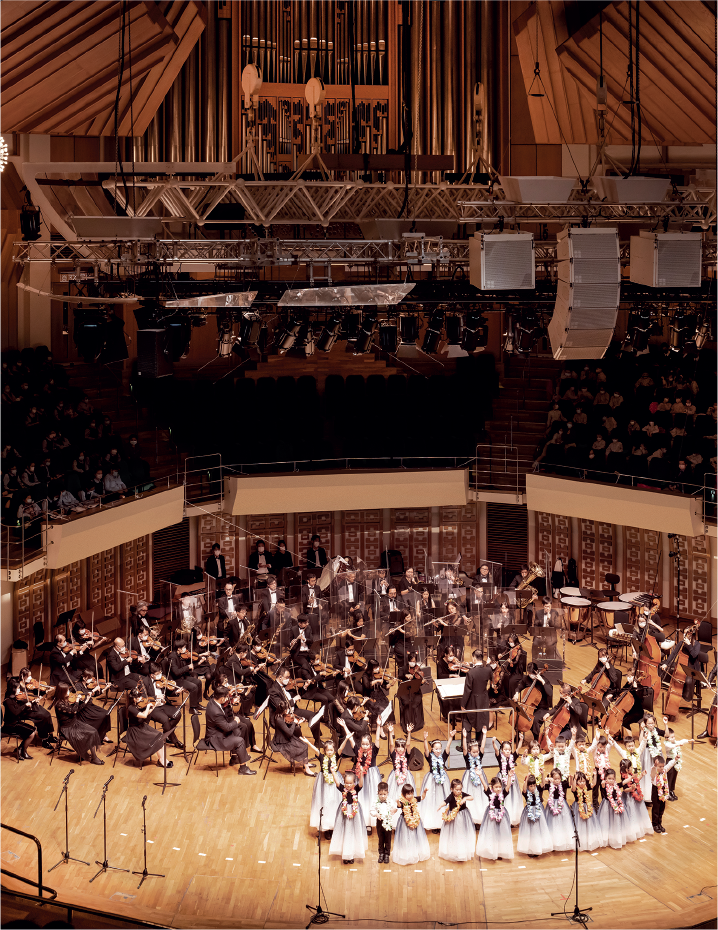 Praise to Women: Between Freedom and Love
The concert takes the status and role of women in French and Chinese culture as a connecting point, through the performance of famous French music works such as Carmen, L'Arlésienne, La belle Hélène, Plaisir d'amour and Moulin Rouge Theme Song, and Chinese modern symphonic works such as The Red Detachment, White-haired Girl, The Butterfly Lovers as well as the Beijing Opera works Pear Flower, Tsing Yi, Farewell My Concubine. Through the distinctive style of the two countries, the works extol the love and hatred of Chinese and French women so that the audience can experience the peaceful inner world of women.
Programme
French Ladies Part:
Overture of La belle Hélène
Carmen Suites
Habanera from Carmen
Toreador Song
L'Arlésienne Suites
Plaisir d'amour
Moulin Rouge Theme Song
Chinese Ladies Part:
Symphony: The Red Detachment, White-haired Girl, The Butterfly Lovers
Beijing Opera: Pear Flower, Tsing Yi, Farewell My Concubine
Asian Chamber Orchestra
The Asian Chamber Orchestra is a charitable organisation formed by a group of Hong Kong musicians who share a common belief in music to foster and organise musical activities. The Orchestra has been established for 15 years. At present, there are 60 orchestral musicians regularly, with Affiliated Children's Choir and Affiliated Children's Symphony Orchestra. The Orchestra rehearses every Sunday at the Methodist International Church (Wan Chai). The number of students, parents, music instructors, and musicians participating in the orchestra rehearsal is about 280 each week. Our members are professional musicians, music teachers, and graduates of tertiary institutions in Hong Kong. In addition, the Asian Chamber Orchestra promotes music culture, organises various events, and actively participates in community performances. They also manage several public service activities to promote the spirit of serving the community.
As the Music Director and Conductor of Asia Chamber Orchestra, Mr Chan leads a group of philharmonics to the stage to demonstrate their passion for music. He started to study French horn at the age of eleven and graduated from the Music Department of the Hong Kong Academy for Performing Arts in 1991. Afterwards, Mr Chan studied conducting with Yu Feng, the artistic director of the Central Opera House in Beijing. He joined Japanese conductor Fukumura Yoshikazu as an assistant conductor of the Vietnam Opera House Orchestra in 2008. He is currently a member of the Hong Kong Board of Directors of the Chinese Horn Association, Music Director and Principal Conductor of the Asia Chamber Orchestra and the Asian Music Association Symphony Orchestra.
Ticketing information
Programme and ticketing information: WhatsApp 9344 5625, www.acohk.org
Organised by


Presented & Co-organised by


Sponsors