GASTRONOMY & SPECIAL EVENTS
AN ODYSSEY OF FRENCH OPERETTA, JAZZ & REFINED GASTRONOMY AT THE PENINSULA
Date:
01 MAY - 30 JUN 2022
Venue:
The Peninsula Hong Kong
Admission :
www.peninsula.com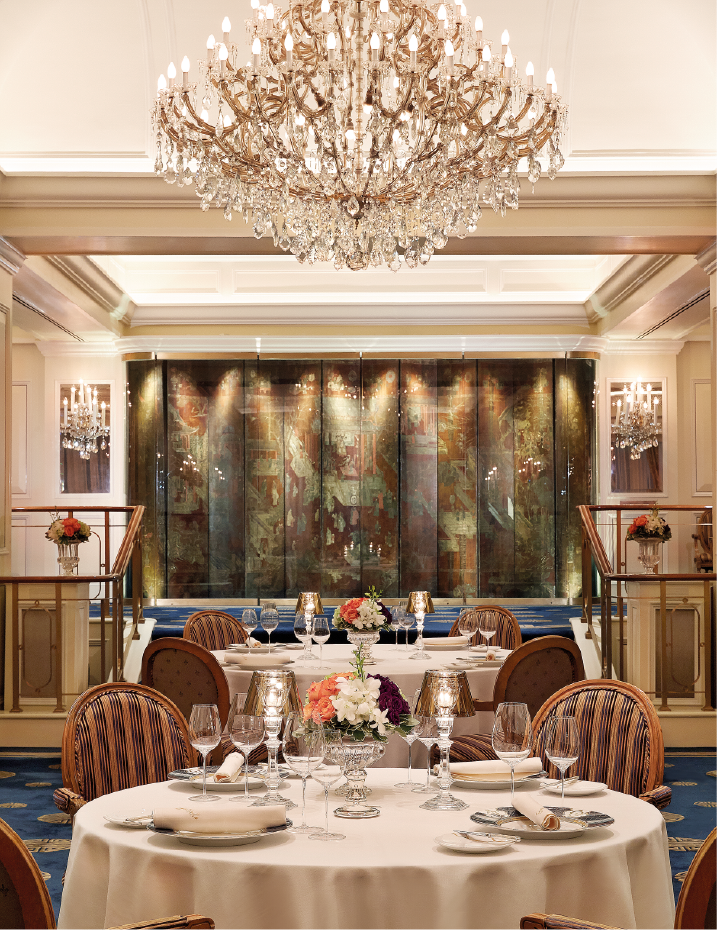 AN ODYSSEY OF FRENCH OPERETTA, JAZZ & REFINED GASTRONOMY AT THE PENINSULA
This year, The Peninsula Hong Kong partners with French May Arts Festival to bring the exquisite beauty of performing arts and refined dining experiences to French culture and lifestyle lovers in May and June 2022.
A Michelin-starred Operetta Dinner at Gaddi's | 22 May (Sunday)
Gaddi's plays host to an immersive dinner of Michelinstarred dining complemented by a recital preview of the festival's "Pomme d'Api" performance. Guests can expect excerpts from this light, amusing operetta, whilst enjoying refined French cuisine curated by Gaddi's award-winning Chef de Cuisine, Albin Gobil and his talented culinary team.
An Immersive Jazz Dinner at The Lobby | 17 June (Friday)
For jazz and cocktail enthusiasts alike, the iconic Lobby of the hotel presents a lively evening of ambient jazz performance, accompanied by a gastronomic journey with fine wines and creative concoctions curated by Marc Le Gallic and François Cavelier, the hotel's Chief Sommelier and Head Mixologist hailing from France. An experience not to be missed this Festival!
For more details and enquiries, please check HERE
Presented by