我愛你,我並不愛你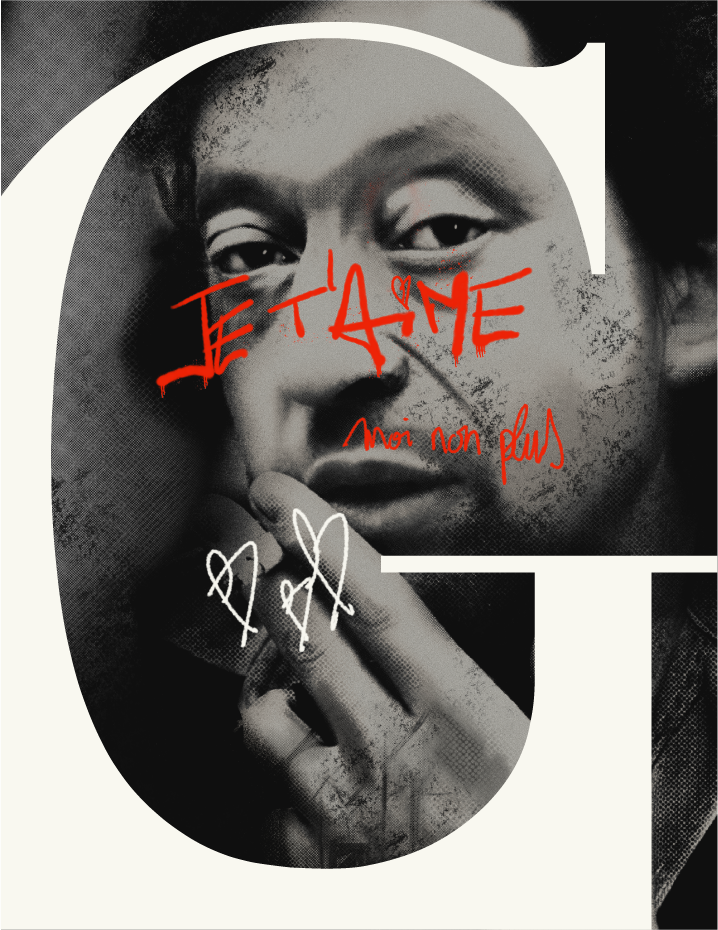 創作團隊名單
策劃︰李安琪
樂隊︰Alan Kwan's quartet、麟角樂團
Alan Kwan's Quartet
關家傑
關家傑為一位爵士吉他手、作曲家、製作人暨教育家。關氏生於香港,並於十四歲開始學習吉他,師承本地爵士樂手羅尚正及包以正,並為香港其中一位最活躍的爵士樂手。二零零九年,關氏負笈美國北德州大學進修音樂,亦跟隨多位著名音樂人,包括貝克曼、博倫巴克、卡爾松,以及瓊斯等於私人課堂學習,並在二零一七年於美國紐約市立大學皇后學院修畢音樂碩士(爵士表演)課程。
關氏活躍於於紐約、德州、東京、台灣及香港,並經常與一眾知名爵士樂手合作,其演出範圍涵蓋爵士樂、舞台及戶外演出。
關氏經常於不同音樂節中亮相,並曾在第三十一屆金曲獎中得到最佳專輯、最佳專輯製作人及最佳作曲共三項提名。除表演外,關氏亦受邀於香港及台灣教授大師班,並於二零一六至二零一八年的國際作曲大賽中入選準決賽。
---
Padget Nanton
Padget "Fresh Kid" Nanton III is an American Drummer/Producer best known for his innovative approach to music.
Born and raised in Jacksonville Fl, Fresh Kid began to display uncanny rhythmic ability at 6 months(to his mother's testament). Utilizing whatever was around, from pots and pans to junior kits to full size, Nanton developed his ability further and began sitting in at various churches, clubs and recording sessions locally. His skills were cultivated even further through encouragement and invitation by the likes of Kirk Franklin, Kim Burrell, Donnie McClurkin & Yolanda Adams to name a few. Through hard work and years of focus on his craft, Padget would win many competitions and awards, all while cutting his teeth touring some of the most well known rock and pop circuits. As momentum built, Nanton would garner international attention as well. In April 2017, Fresh Kid was hand selected by Chinese superstar G.E.M.to join her on her world tour 'Queen of Hearts'.
G.E.M. enjoyed Fresh Kid's musical leadership and interaction so much to the point that she added a "drum-off" segment as a permanent fixture in the show.
In 2019 Fresh Kid would receive another call to the stage from legendary entertainers Bobby Brown ('My Prerogative') and Bell Biv Devoe ('Poison') to perform with RBRM for Billboard Live.
This was followed by a call from sensational pop diva Coco Lee (Mulan's 'Reflection', 'Before I Fall In Love') to join her on her "You and I World Tour". Fresh Kid is currently slated to resume touring with select acts in 2021, as well as producing and working on original music with his band Vigilant, and label artists.
---
Rayvaughn Covington
Born in Philadelphia, but grew up in New Jersey, U S A, Started playing bass at a young age of 11, studied at Sater's School of Music from 1978-1981.
Performed with many local bands in the US from 1981-1989.
Worked at Trumps Castle Hotel and Casino in Atlantic city, New Jersey from 1990-1997.
Worked with a band for Royal Carribean Cruise for 4 months.
Then came to Hong Kong in 1998, and worked at New World Hotel at Catwalk club for 8 months.
Got into the Music Entertainment Industry in Hong Kong and did some Recordings and Concerts for Hong Kong local Singer artists, Alex To, So Wing Hong, Sammy Cheng, Hacken Lee and many more. Currently on a Concert Tour with G.E.M, Sandy Lam, Khalil Fong and many other artists throughout Asia.
---
Scott Murphy
Hong Kong based Saxophonist/Clarinetist Scott Murphy graduated from the Royal Conservatoire of Scotland in 2014. During his extensive education at the RCS, Scott was lucky enough to share the stage with musicians of the highest quality such as Randy Brecker, Arild Andersen, Tommy Smith and Peter Erskine. This foundation led to him building a reputation as a much sought after voice in British music.
His playing credits in Europe include multi-genre collective Fat-Suit (including as bandleader and composer/arranger), the UK's flagship jazz orchestra the BBC Big Band and the minimalist improvisational group Graham Costello's Strata. Since moving to Asia in 2016
he has played with Kuala Lumpur based NewSound all over South East Asia including appearances at the Singapore Jazz Festival and the Borneo Jazz Festival.
After moving to Hong Kong in 2018 Scott quickly became an active member of the music scene in the city appearing with the likes of legendary guitarist John Stowell, drum master Kendrick Scott, saxophonist Will Vinson and local jazz hero Eugene Pao. He is regularly heard performing his own compositions with a variety of musicians in the city as well as further afield in China and Japan. He has been commissioned by Freespace Jazz Festival to compose brand new music for his large ensemble "Driftwood".
Outwith jazz, Scott can often be found playing various styles of music including Rock, Pop, Hip-Hop, Funk, Ska and Classical. He has appeared alongside artists such as Billy Ocean, Hins Cheung, George Lam, Pat Kane, RubberBand and Teresa Carpio as well as at world renowned venues such as Singapore Jazz Festival, London Jazz Festival, Glasgow Jazz Festival, Montreux Jazz Festival, Borneo Jazz Festival, Budapest Jazz Club, Marina Bay Sands and many more across Europe and Asia. Radio appearances include BBC Radio 1, BBC Radio Scotland, BBC Radio 3 as well as television appearances on MTV Asia, BBC (UK), TVB (HK) and local broadcasters from Ireland to Poland.
麟角樂團
麟角樂團(TMG)是一隊香港原創樂隊,由音樂人CMgroovy於2013年夏天組成。樂團成員均為經驗豐富的音樂人。樂隊風格以放克/騷靈為主軸,再憑天馬行空的想像力將不同音樂原素有機融合,創作出自己獨特的聲音。
2017年6月TMG推出原創單曲 'Sunrise',於香港及台灣都廣受好評! 'Sunrise'成功打入叱咤903「豁達推介」流行榜,上榜六星期,最高位置第二位。Sunrise' 在台灣 StreetVoice.com 不單佔據「R&B/靈魂/藍調/爵士/拉丁榜」三個星期榜首位置,更獲「達人推介」!2018年1月樂隊推出USB電子唱片 'Wildrunner',並於全球各大電子平台上架。
2017年10月TMG爲經典台灣Funk樂隊糯米糰的Live in HK擔任瞹場嘉賓。當日TMG的演出不單令全場氣氛高漲,之後更獲糯米糰主唱馬念先於台上大力讚賞!
TMG於StreetVoice HK 2017「大團誕生」徵選勝出,並代表香港到台北參與年度十大新星演出!
我們都是藉著宇宙中生命的律動連結起來,而這生命的旋律就是我們創意的泉源。在消音的時代,我們眾聲喧嘩。麟角樂團在東西方之間,在理想和現實的衝突下,在傳統與現代的曖昧處,劃出一片任創意起舞的新土壤。
票務資訊
門票由 4 月 21 日起於城市售票網發售
全日制學生、年滿60歲或以上的長者、殘疾人士及看護人、綜合社會保障援助受惠人士、香港法國文化協會會員證持有人(名額有限,先到先得)
團體購票

購買4至6張正價門票可獲95折優惠
購買7張或以上正價門票可獲9折優惠
購買每張門票,只可享有上述其中一項購票優惠
因應政府最新的社交距離措施,表演場地將放寬入座人數,法國五月將不日推出更多門票公開發售,詳情請留意我們的Facebook 和 Instagram 公布。
合辦機構


獨家贊助